This the season when two become one. And as the bride, there are so many details to plan out! The dress that you will grace on your special occasion, the shoes that you will walk down the aisle with, and the perfect wedding hairstyles to bring your whole look together. And that's just you, there are the bridesmaids to consider as well. Well, we're stepping in to deliver style inspirations for every bride, bridesmaid and party attendant with the Darling Nywele ya Wedo collection! Let's jump into it, shall we?
The Goddess Within!
If you are looking for a style with volume, length, and curls, then Darling Goddess Locs is the perfect hairstyle just for you. It comes in an enchanting burgundy hue with loose bouncy curls that spiral from the middle of the braid, reaching mid-back length. Crocheting it in also takes a very short time, hence you can spend more time on other wedding matters that need your attention. And with the lightness of these braids, you'll even forget you have them on!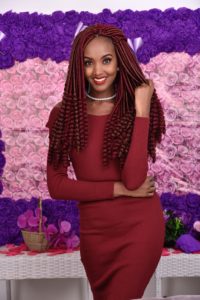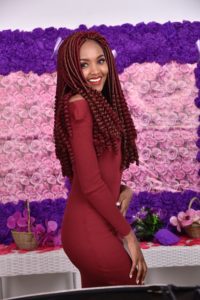 Darling Goddess Locs Crochet
2. The Extended Bun
Are you looking for a more natural vibe? Then the Darling Afro Diva Weave is just for you. All you'll need to do is sleek your hair into a bun and then sew in the extension either as a high bun, low bun or just in the middle, depending on your preference. The great thing about Darling Afro Diva Weave is how easy it is to accomplish; no sitting in the salon for hours. You can even do it in the morning of the wedding (If you're pushing it!) It also comes in a spectrum of colors; from a beautiful blonde to a rich black, you will definitely find the perfect fit for your complexion and that of your bridal party.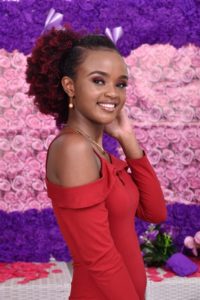 Darling Afro Diva Weave Extension
3. The Bohemian Queen
Using the Darling Abuja Braids and Darling Peruvian Weave can result in the regal and stunning Bohemian Queen look below which is a perfect wedding hairstyle.  Through pairing Abuja long with the weave as an extension being fitted in across the length of the braids gives you hair that will cascade down to your waist, a memorable look for your wedding gallery! Depending on your style, you can embellish the look using simple beads or you can choose the more eccentric crown to bring out the inner monarch in you on your big day.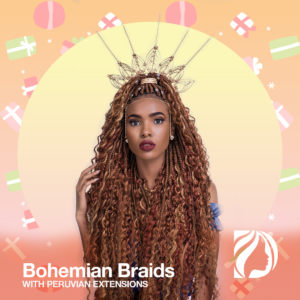 Darling Bohemian Braids
4. The Simple Pixie Princess. (perfect hairstyles)
Some of us find beauty and comfort in simplicity. And let's be honest, there's something so eye-catching about a bride in a pixie look. It could be how the style frames your face and puts it in the spotlight, or it could also be the daring to come out of the norm of longer hairstyles to embrace a more truncated one. Whatever it is, the Darling Pixie Star weave will give you just that. And the streak of color across the front parting lends your look a touch of character all the while still maintaining its beautiful simplicity.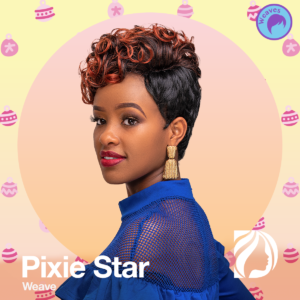 Darling Pixie Weave
5. Au Naturale!
Were we saving the best for last? Obviously!
The beauty of this look is it feels so closely rooted to our culture. The simple but beautifully parted twists with the sleeked down natural hair are akin to the matuta lines that we were all familiar with in our younger years. You can get creative with it and create a beautiful pattern by crisscrossing the twists made with your natural hair all the way up to form a mosodo. Then crochet Darling Kinky Long as an extension of the mosodo and wrap it into a glorious elaborate bun. You can also get creative with the accessories, using even a pearl necklace to wrap around your bun.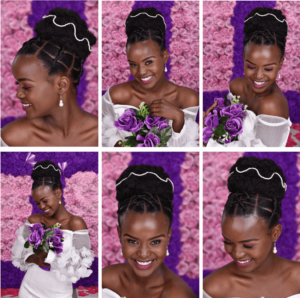 Darling Kinky Long Extension
What looks are you looking at exploring this wedding season? Hit us down below and we could point you in the right direction with our new and perfect wedding hairstyles that you should try out this festival season!