Our latest Curls and Colour are all the rage right now. You, Darling, are sure to love it too. Two lovely ladies showed us how to install and rock the collection: Sharon Mwangi and Wanjiru Njiru. The lovely ladies used the Bomb Twist Crochet and the Natural Loose Weave from the collection and thanks to them, you can see the styles in motion. Here's how they did it:
Sharon Mwangi Rocking our Bomb Twist Crochet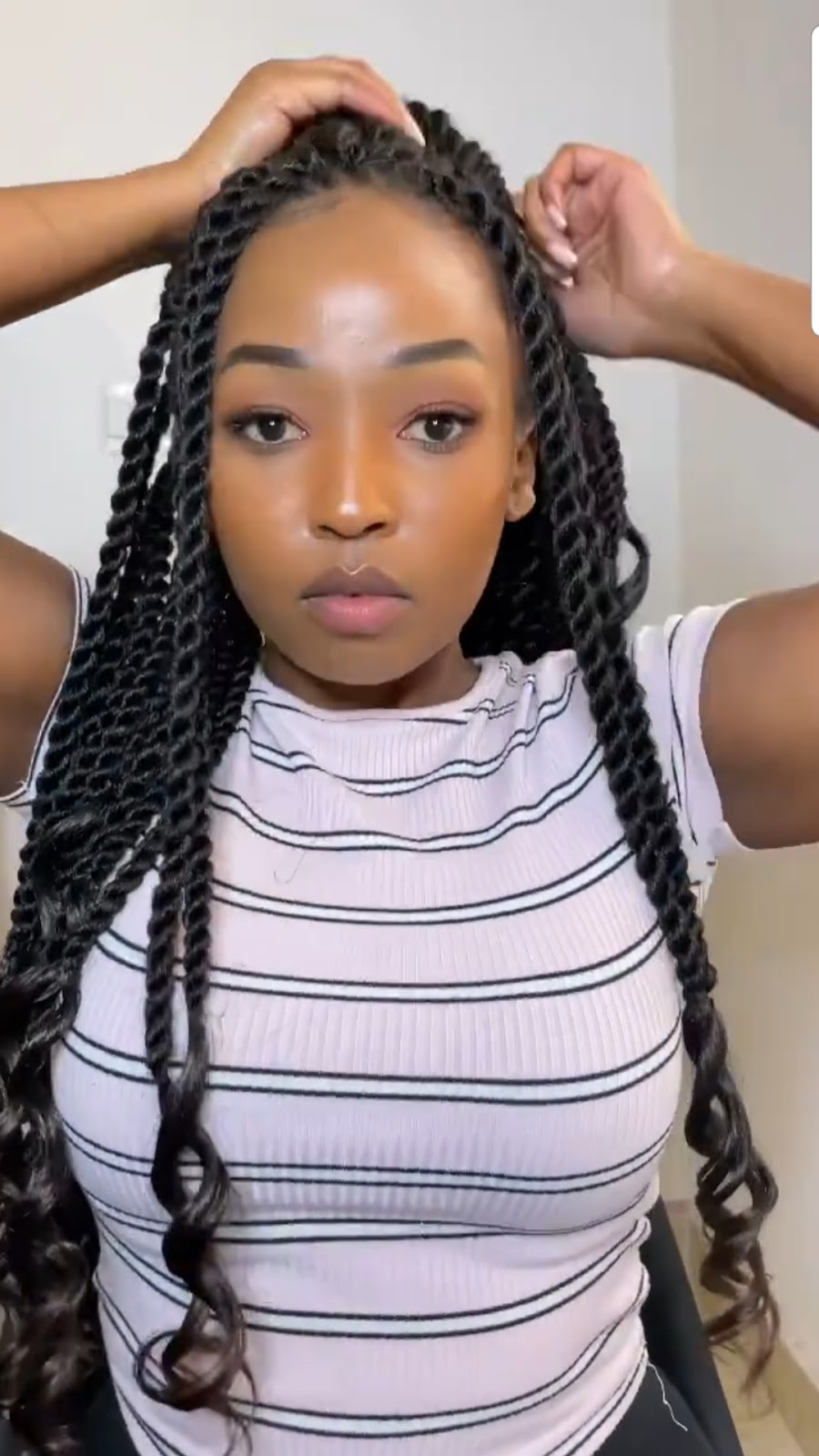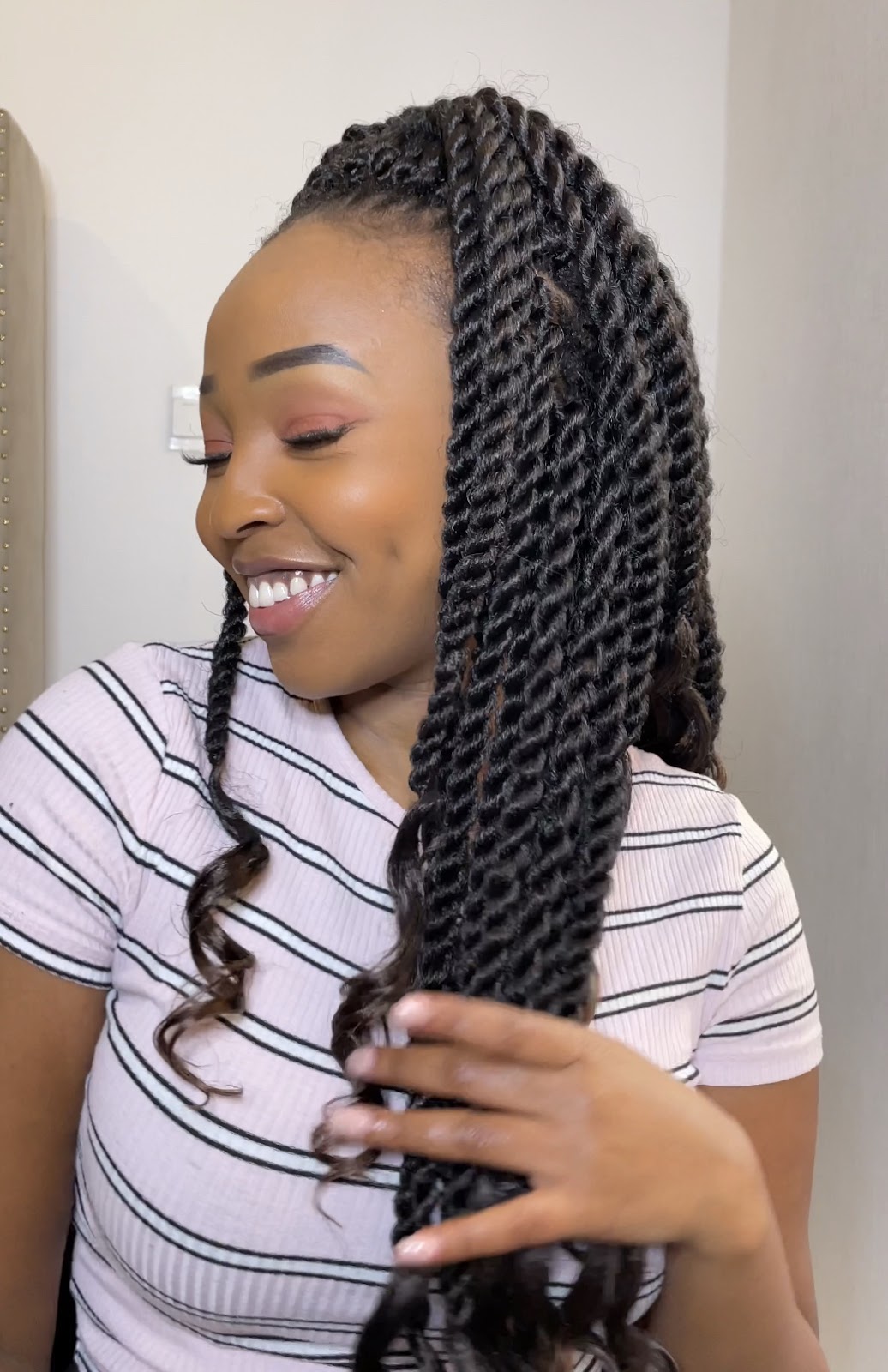 First up is Sharon Mwangi, a lifestyle content creator. She wore the Bomb Twist Crochet! You know, the lightweight twists with a gorgeous curl at the ends. The beautiful bounce on this hair will leave a spring jealous. 
Sharon styled it in simple but significant ways that anyone can do at home. Basically, you can switch it up everyday! Sharon looked like a million bucks in this hair. So can you. Just have a look here:https://www.instagram.com/p/COKgj6dgxdv/ Plus she gives some awesome ideas on how you can style the braids in 3 ways:https://www.instagram.com/p/COxMhh8goBf/ 
Scarf it up-Step 1: Pick a beautiful silk scarf of course.Step 2: At the front, take out 3 strands on the right and 3 on the left. Step 4: Tie it around your temples and bring it round to the back of your head. And voila! Easy peasy. Now you look like a chic,classy lady. Like Audrey Hepburn or Coco Chanel incarnate.                                                                                                                                                                                                                                                       

                                                                                                                                                       
Half up,half down-At the front, leave out 3 strands on the left and 3 on the right.Then take your band and tie up a section of the hair at the crown into a lovely bun. It has never been easier to look fabulous. Hello 90's Brandy style!                                                                                                                                                                                                                                       
Low ponytail-Take a beautiful scarf and use it to hold your hair all the way back into a low ponytail. And you're ready to go out the door. That wasn't so hard, now, was it?                                                                                                                                                      
Sharon's words were ''…I think it's safe to say that I was absolutely sold! It made for a great protective style and was super gentle on my hair (because, crotchet) and best part is, it also comes in many fun colors for you to try! I went for a black and subtle brown mix. 🖤🤎''
Wanjiru Njiru Rocking Our Natural Loose Weave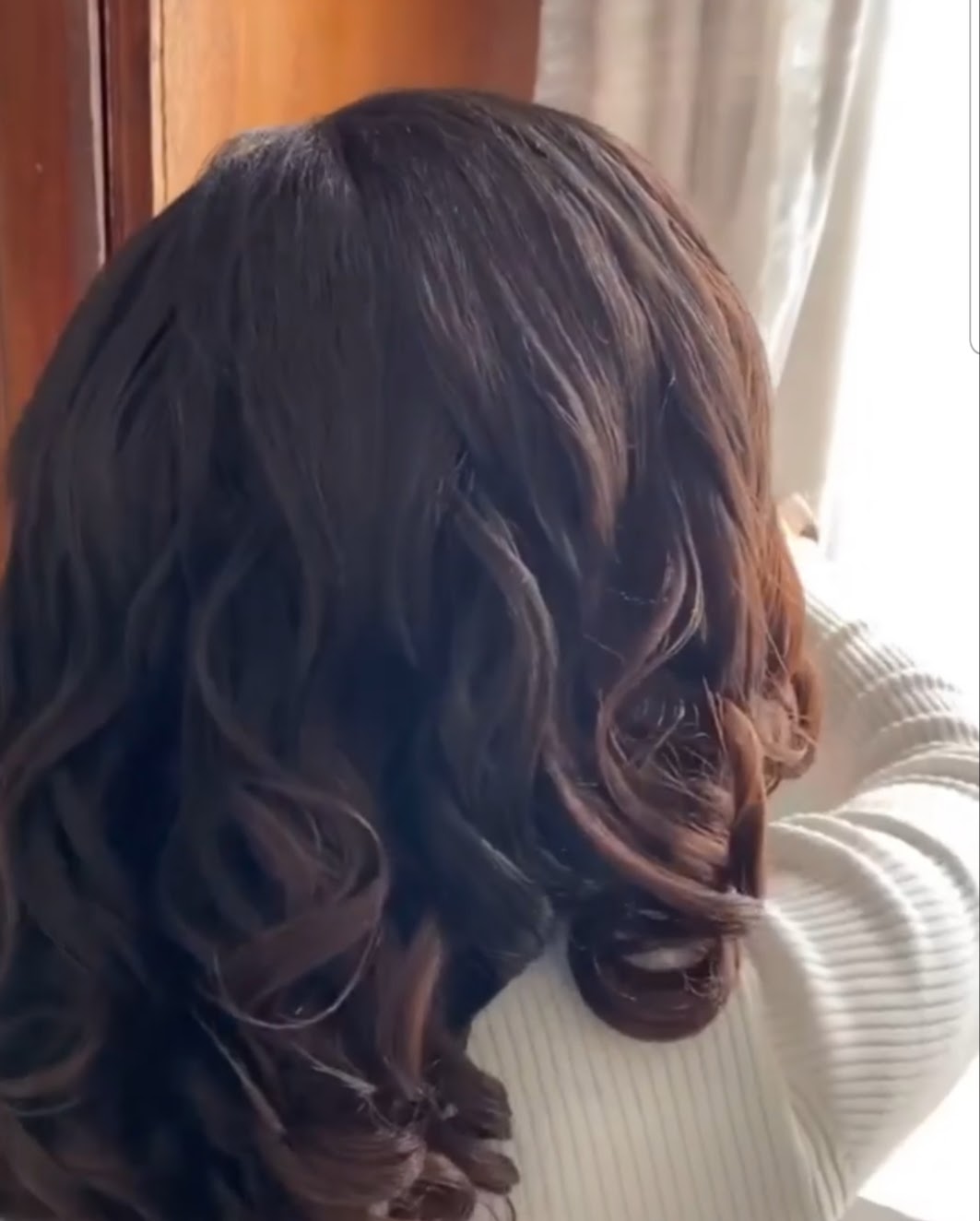 Our Curls and Colour collection is for every woman. Including Wanjiru Njiru, who is a business owner and content creator. Wanjiru styled the stunning Natural Loose Weave from the collection. She loves a functional hairstyle that will also have her looking good and put together throughout her day. She also loves how particularly light this weave is. We are sure you will agree! 
Additionally, this weave has a standout characteristic…Can we get a drumroll please…It can be used with heat! There you have it.So we have a winner. You know why? Because you can create big, bouncy beautiful curls using rollers or a curling iron on low heat. Why not have a look at how Wanjiru styles her hair: https://www.instagram.com/p/CN9renngDEO/
How are you styling our Curls and Colour Collection,darling? Let us know! Don't forget to tag @darlingkenya for a repost on Instagram 💜 Use the hashtags  #DarlingKenya and #FindYourBeautiful so we can find you.
Also Read