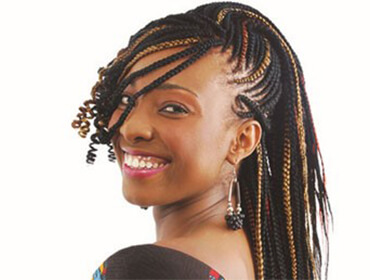 If you are looking for a protective style that looks stylish but requires minimal styling, look no further! This article is your solution. Ghanaian lines are an authentic hairstyle that has been worn by countless women over the years. Check out the Ghana braid trends that have been evolving fabulously.
1. Two Tone Ghana Braids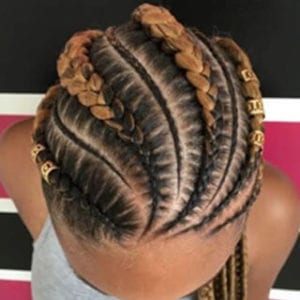 Women all over the world have been wearing two tone Ghana braids since a very long time. These Ghana braids feature a mixture of black and blonde braids, giving an overall bold and pretty look. A skinny cornrow in between two larger Ghana braids creates an interesting pattern of texture and shapes. Darling Expression Braids are especially designed for Ghana eaving will help you achieve this effective look.
2. Ghanaian Lines With Triple Braids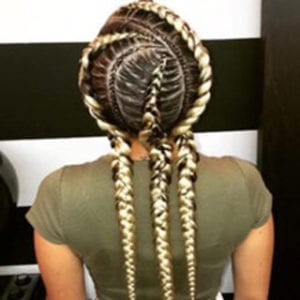 This triple raided hairstyle uses three thick braids with a mixture of blonde hair extensions, which make the pattern and textures pop out. This hairstyle is recommend for people who have an active lifestyle. These braids will keep your hair secured as well give a funky look.
3. Spiral Ghana Braids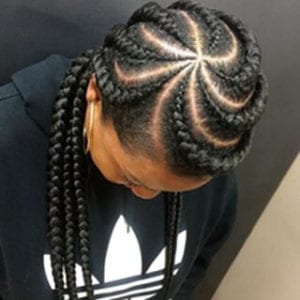 As the Ghana braiding trend kept evolving, more intricate braiding styles came into picture. A spiral Ghana braids is a detailed and time-consuming hairstyle. It start from the centre and covers your whole head. This is a very popular hairstyle among African women. If you wish to try something dramatic and bold, this hairstyle is your best pick.
4. Sleek Ghanaian Up Do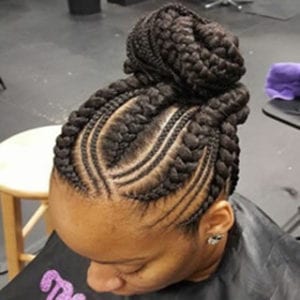 Add a little spice to your bun with this curvy Ghana braids. The pattern and the texture of the plaits are simply mesmerising and aesthetically appealing. This gorgeous hairstyle fits well for a formal outdoor occasion. It also shows the culture and beauty of authentic African hairstyles. This look can be effectively created with Darling Yaki Braid.
These fabulous hairstyles are surely trendsetters. Now it's time to try a different braided style, have a look at Easy Braid Hairstyles That Will Blow Your Mind and give them a try.