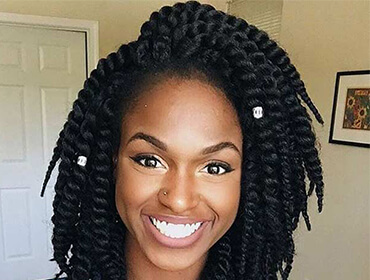 Image Courtesy: Stayglam
The term protective hairstyle crops up everywhere on the internet when it comes to maintenance or care for natural hair. But what does it really mean? As the name suggests, protective hairstyles are styling techniques or hairstyles which protect the ends of your hair, retain moisture and encourage hair growth. While protective hairstyles can be your best friends giving you healthy tresses, you certainly don't have to look boring while flaunting them. Here are the best protective hairstyles for natural hair that will blow your mind.
1. Box Braids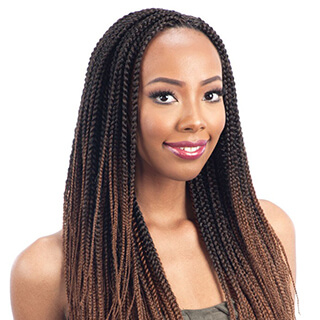 The iconic 90's style squarish box-shaped braids are definitely a protective style to try on if you haven't already. Keep the braids flowing loose, flaunt them in a ponytail or weave them into a bun for an elegant updo. Get the lengthy box-braids of your dreams with our Darling Abuja Braid. Made with superior fibre and are lightweight, these extensions can be used to create long box braids, which can be worn for weeks without adding stress to the scalp and protects your edges.
2. Afro Kinky Puff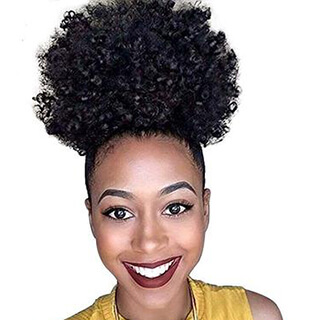 All class and no fuss puff has been a forever favourite when it comes to choosing a good protective hairstyle. Suitable for all hair lengths and hair textures, the afro kinky puff involves gathering all your hair in a puff/bun using an elastic hair band. Since there is no pulling or tugging of the hair involved in this updo, the weak hair ends are protected from damage. Although this hairstyle is very simple always moisturize your ends with a good moisture-locking product like shea butter for keeping your dull dry ends at bay.
3. Cornrows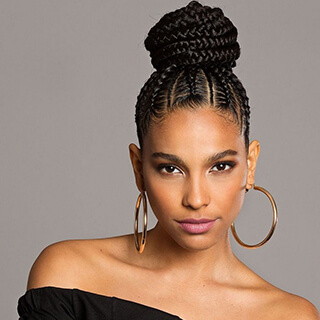 Cornrow plait is a classic style created by braiding the hair very close to the scalp in an upward hand motion. This traditional African style of grooming hair is a super-efficient way of taming your thick hair and protecting it from damage from bad weather. As long as you are thorough with moisturizing your scalp with oil and refrain from braiding too tight, cornrows can be worn for weeks.
We hoped this read helped you! It's also important for you to know these Things To Keep In Mind To Maintain Your Protective Style.