Do you believe in love at first sight? Once you experience our new Curls and Colour collection you will. So you've finally gotten your hands on one(or all) pieces in the collection.  And now you're wondering how to style it? Have no fear, Darling is here! Stay with us for inspiration on how you can style the entire collection:
1.How To Style: The French Twist Weave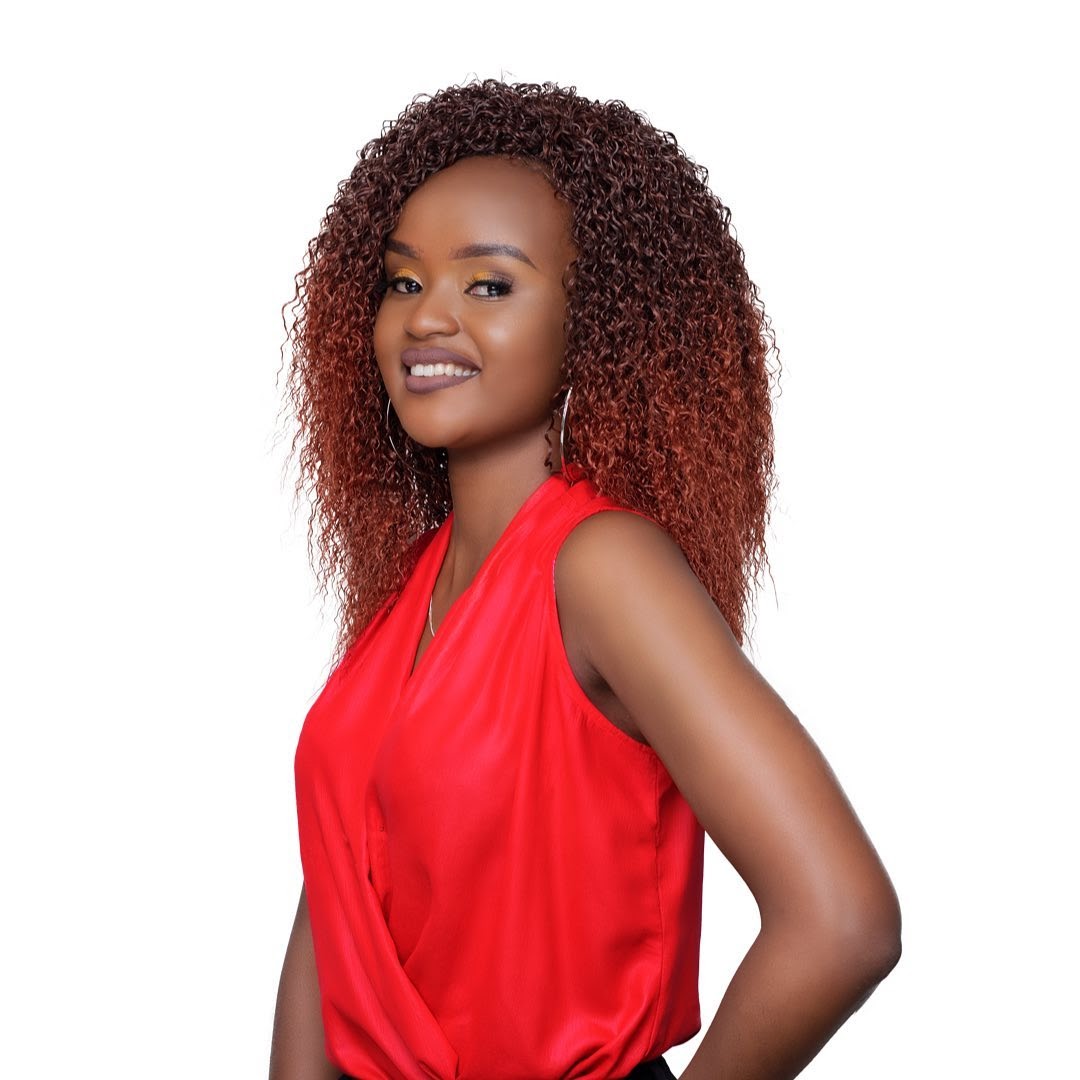 This deep curl weave can be styled in endless ways. You can wear the weave on the whole head or you can use it as an extension. Braid a mix of thin and thick cornrows into a ponytail, then sew the French Twist Weave and add some gold hair accessories for pizzazz. Take this photo to your hairstylist for your next appointment: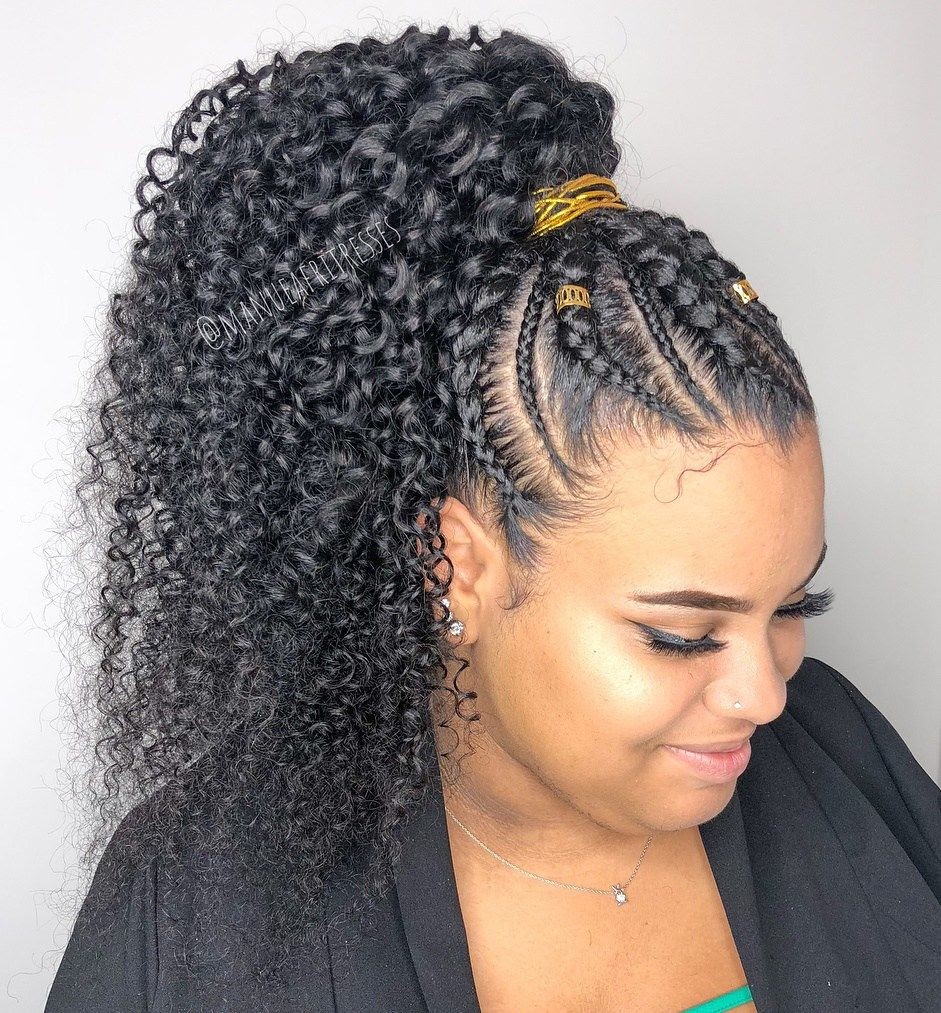 2.How To Style: The Bomb Twist Crochet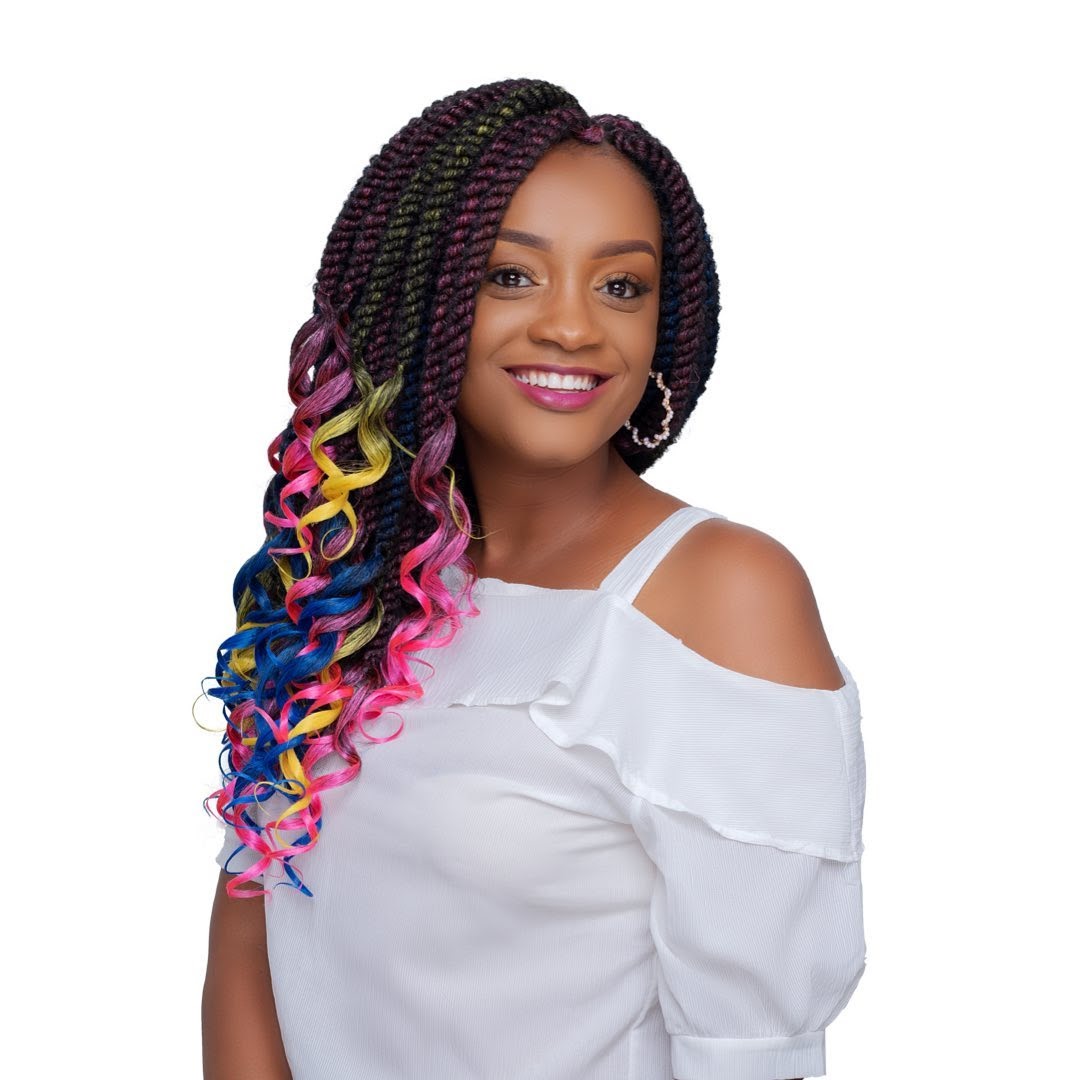 Endless styles come to mind when styling the Bomb Twist Crochet:
A bun tied up at the crown on the head. How gorgeous is that?

You can also put a flower crown on it. Now you have achieved princess status!

Or how about tying it at the front so that the hair falls to the front?

A double bun is always a fun way to style this hair. You will love how you look!

You can also tie it up in a high ponytail to create a half-up and half down style.
The best thing about styling this braid is that it is super lightweight so styling will not cause stress to your hairline. It also comes in a range of fun colours like pink,yellow and blue. So try them all darling.
Photo: pinterest.com
Plot twist…Another way you can style the Bomb Twist Crochet is by unravelling the twist *Insert heart eyes emoji here* So you've reused the hair multiple times and don't want to reuse it anymore? Just unravel the twists. Just check out this video here: https://www.instagram.com/p/CONM4xpAdjE/ 
3.How To Style: The Natural Loose Wave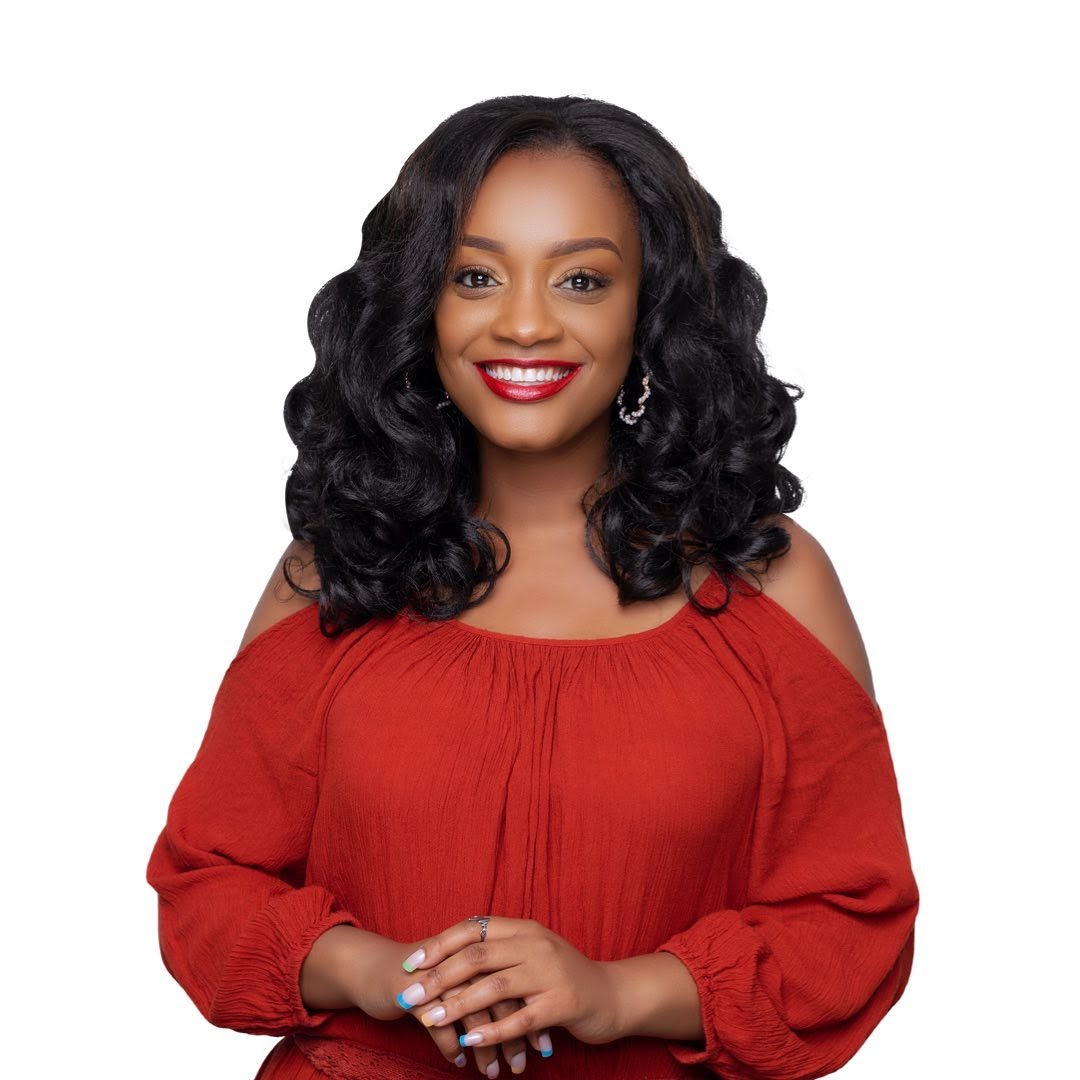 This shoulder length beauty comes in both solid and blended colours. So if you fancy some fun and sophistication, we've got you. It blends so well with your relaxed hair and straightened natural hair. Therefore, you can have a leave-out at the front for seamless blending. You can also use low heat settings on the flat iron to straighten or curl it. See how hair guru @crownedbyronnie installed and styled this gorgeous hair :  https://www.instagram.com/p/COh608OACix/  We also love how he put his twist on it and styled it as an extension! Watch the video here: https://www.instagram.com/p/COuDRVBgCQ_/ 
It is our pleasure to have given you new ideas for your next salon appointment.You can get your Darling products from beautyclick.co.ke.
So which one are you most excited to try? We want to know! We want to see and we want to share your videos and photos.  So tag us!  To show us your style, tag @darlingkenya for a repost on Instagram 💜 Use the hashtags  #DarlingKenya and #FindYourBeautiful so we can find you.
Also Read:
Slicked back ponytail extensions for bridesmaids: Hairstyle inspo!
How To Keep Your Empress Collection Weaves Looking Fresh And Fabulous
Simple Hairstyles to Try At Home