Your salon is closed until further notice? Do not panic. Take this your chance to learn more about your hair. You might even have an easier time with it when you are able to travel again. Taking care of your hair at home is not as hard as most people may think. In fact, we have rounded up a few tips that are super easy and might even leave you feeling relaxed.
Wash Your Hair Regularly
Think of this as your own little spa day. Whether you have your hair open or braided, it is important to wash it as least once every two weeks. This keeps your pores from clogging and removes all the oil and dirt, leaving your scalp rejuvenated which improves your hair growth.
You can use TCB Deep Penetrating Treatment, to help reduce breakage and leave your hair moisturized.
Taming The Mane
Tangled hair can leave you feeling like you are fighting a war. It can also lead to hair breaking and headaches if you try detangling it the wrong way. The best thing to do is to first apply TCB Leave In Conditioner that will make your hair softer, then go ahead to comb it using a wide tooth comb which can either be wooden or plastic.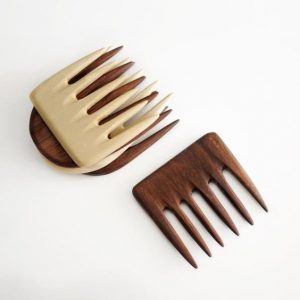 Wooden Wide Tooth Combs
Moisturize! Moisturize! Moisturize!
There is nothing as uncomfortable as a dry scalp. It leads to an irritating itch, dandruff and leaves your hair dry. Moisturizing has many benefits. It helps improve your hair growth as it replenishes and strengthens your roots. It also prevents hair breakage and when you moisturize and massage your head, blood circulation is increased, leading to better hair growth. Moisturizing also gives your hair a natural shine and who wouldn't want to look great even while at home?
It is important that you moisturize at least two or three times a week. You can use TCB Hairfood or even the new anti-dandruff range to get the best results.
Nighttime Hair Care
Even while you sleep, you need to make sure that your hair is well cared for. If you have braided hair, you can tie a bun while you sleep. If you have your hair open, you can do simple braids and twists that you can even leave on during the day.
It is also recommended that you sleep with a sleeping cap/bonnet on. Yes! It may sound old-fashioned, but bonnets do a great job with preserving your hairstyle and also maintaining a well-oiled scalp. Plus, there are so many stylish ones these days. It is advisable to use a silk bonnet as this will not dry out your hair. If you are missing one, you can simply use a silk scarf.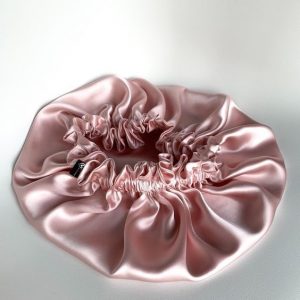 Satin Bonnet/Sleeping Cap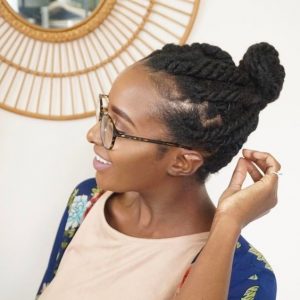 Simple Night/Daytime Twists
Your hair does not have to be a messy affair during this time. Just follow these easy steps and you will have an easy time and healthy hair. Remember to #StayAtHomeDarling