Are you as excited as we are? We have just dropped a new weave. Introducing: The Remy Weave.  This is about to be your new favorite kinky straight weave! When creating this, we had both natural hair and relaxed hair in mind. We wanted hair that could blend in seamlessly with both hair textures so that you don't have to struggle to make it fit in with your hair. It also makes anyone look like a gorgeous goddess. Including you!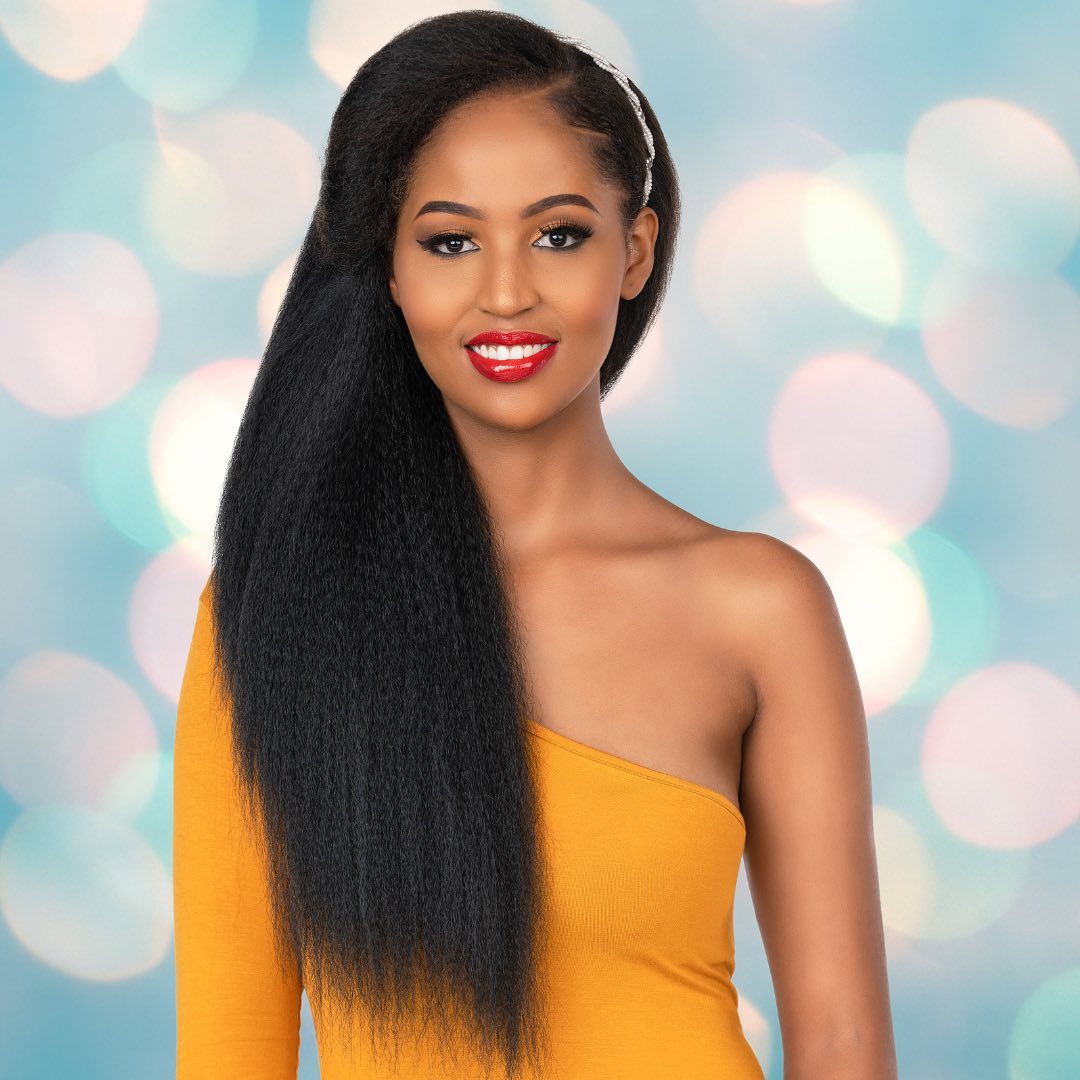 We made it so that it has a blown-out look and feel. It is also packed with va-va-volume! You are looking at some really premium hair here. You will be happy to know that the Remy Weave can be heat-styled. This means that you can wear it straight one moment and curly the next .It just keeps getting better.
Oh and Darling. This is a one-pack solution. Meaning you don't need to get more than one pack. Unless you want more volume in your hair, which is totally fine! It doesn't stop there. The pack comes with 3 bundles of different lengths from long to short. This allows for better layering so that your hairstyle looks even more natural.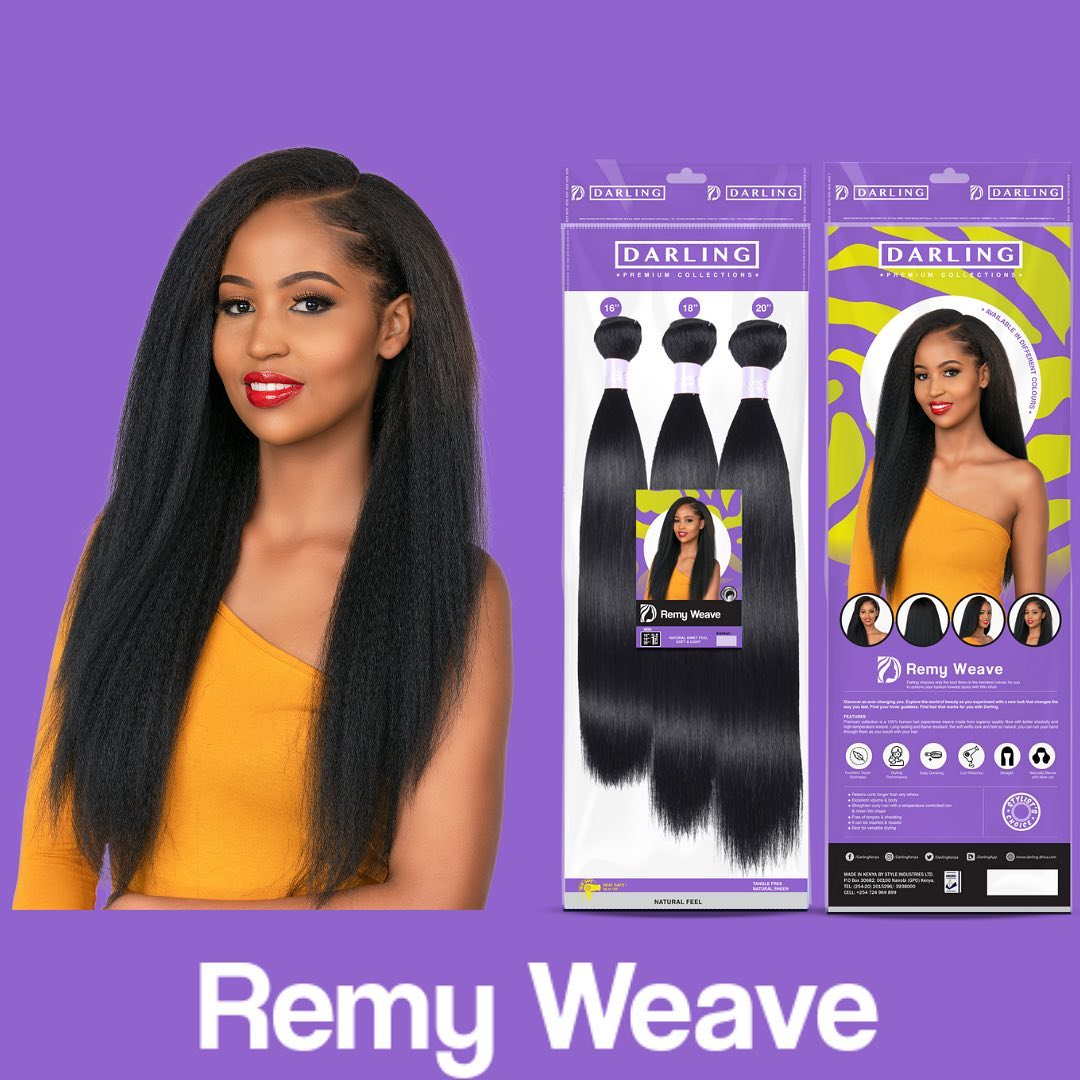 Check out the weave in action here: https://www.instagram.com/p/CVK0-lEovgv/  Fashion and Beauty enthusiast, @dianah_chacha looks incredible in it! And you will too. To show how well it blends with your hair, check out how it looks here: https://www.instagram.com/p/CVVEV4WjPKc/ You can leave out your hair at the front, whether natural or relaxed. A flat iron can be used and you can lay the edges using edge control or gel. 
Remy Weave is many things. And lightweight is one of its many great qualities. It feels light as air, while maintaining its glam factor. It's like you won't even know it's there! Maintenance is also easy as pie. For daily maintenance, simply brush it with a hair brush, starting from the tip moving towards the weft.. Before going to bed, you can create some large braids to maintain it while you sleep. When you wake up, brushing it will be a breeze. If you feel like it needs some moisture, use a small amount of leave-in conditioner and then finish it off with a sheen spray for a lovely shine.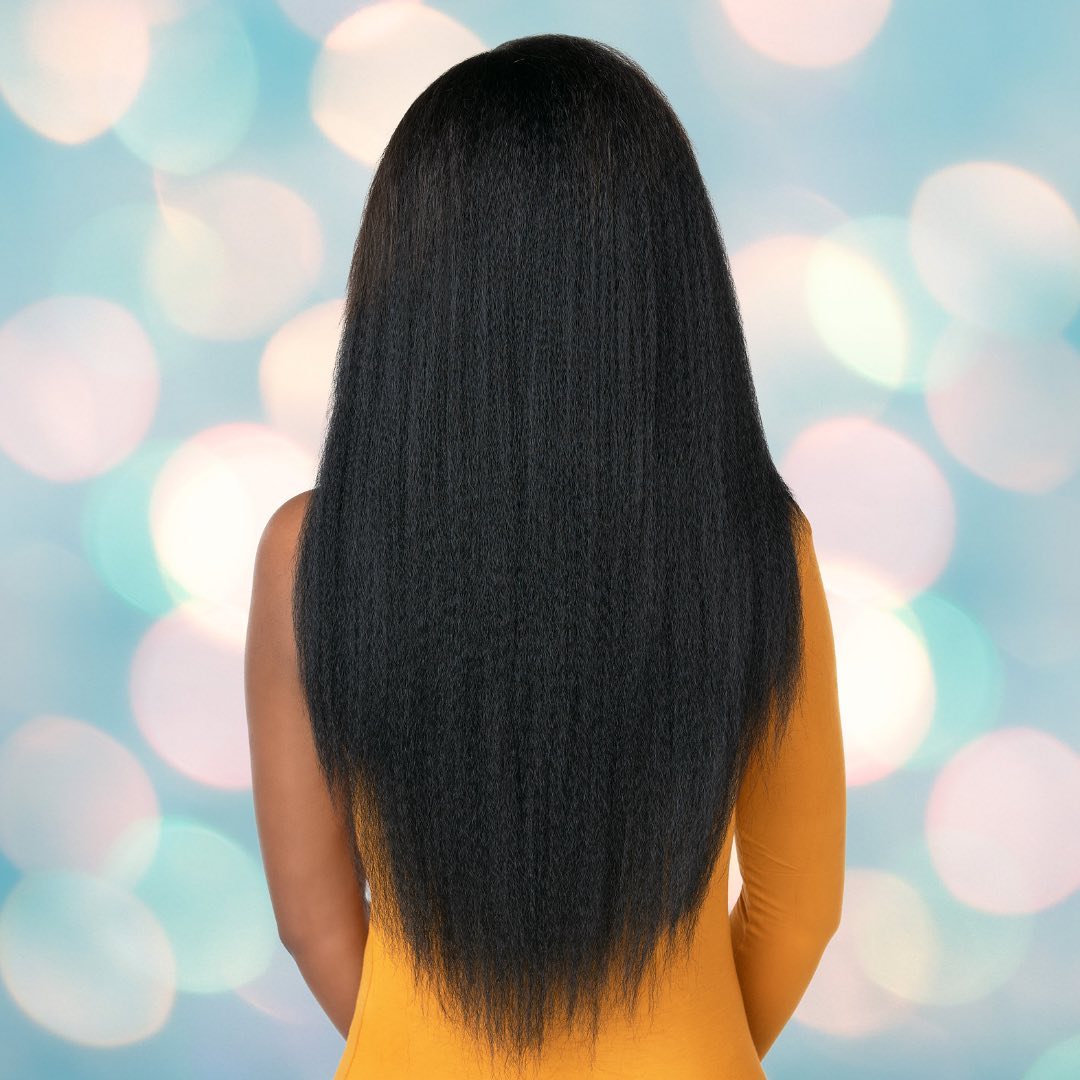 Let us sum it up for you. In a nutshell, here are the four reasons why you need the amazing Remy Weave:
It blends with both natural and relaxed hair

It can be heat-styled

Super lightweight

You only need one pack
Time to get your Remy Weave! Darling products are available at a beauty store near you. You will be happy to know that it is available and can be delivered to you by beautyclick.co.ke It comes in different colours too! That's 1/900, 2, 1/350, 1/33 and 1.  So you can get the one to suit your taste.
Don't forget to tag @darlingkenya for a repost on Instagram 💜 Use the hashtags  #DarlingKenya and #FindYourBeautiful so we can find you.