It is always so much fun to dress up for parties during the holiday season. And there's so many to choose from,  from office parties to Christmas get-togethers, graduation parties to weddings and even baby showers! Granted, we know your outfits will be dashing. However, we're here to ensure that your hair will be what will make you stand out from the crowd and here is a list of must-have hairstyles 2019. Because your hair complements your outfit, it tells a story and brings out your personality. Think about it. When you walk into a room filled with people, the first thing they will do is look up to identify you. That means your hair takes center stage as it will be the first thing they see even before your gorgeous outfit.
With this in mind, you have to put your A-game on! Do not worry though because if you are on the hunt for breathtaking party hairstyles, we have just launched Darling Nywele Ya Season looks that will have you looking your best this season!
Unfinished Braids
Why be ordinary when you can be extraordinary? Unfinished braids are not only on-trend, but they are also a great show of your creativity and a break from the normal braid looks.  Unfinished braids also give you a chance to play around with different colors, curl patterns and different lengths, according to what fits your preference and personality. In fact, if you are up for a little fun the all-new Darling Color Braid will give your look a pop of color to rock this season with. This style is great for birthday parties, festivals, a weekend out of town or even Halloween!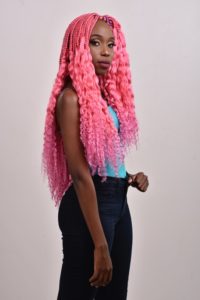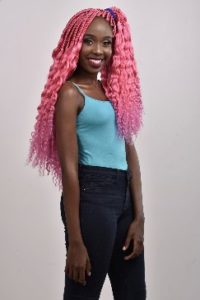 Unfinished Braids with Darling Color Braid
All things Twists
Twists are so in this season! From graduation parties to weddings, it is definitely time to get it twisted darlings. If you are looking for a more natural look, go for Kinky twists that also tend to last longer than normal braid twists. For the ladies who do not fancy long salon visits, crocheted kinky twists should do the trick and get you ready for your long-awaited holiday parties. However, if you prefer them twisted on your hair, you might as well add a little bit of length just to spice things up a little. You can achieve both looks using Darling Kinky Long Crochet that you can use to braid or twist as well.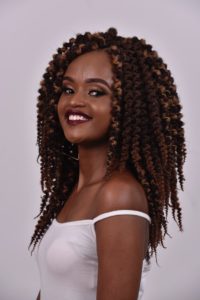 Crocheted kinky twists with Darling Kinky Long Crochet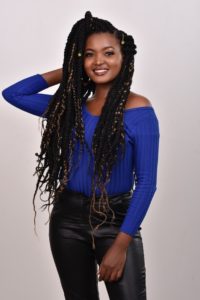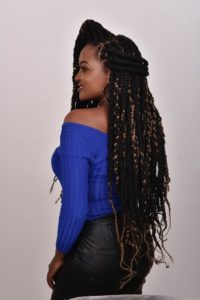 Long kinky twists with Darling Kinky Long Crochet
Bob Style
Going for semi-formal parties? A braided bob hairstyle should be appropriate. If you feel like you can also get away with color, by all means, pick your favorite. The braided bob is one of the easiest looks to manage. It does not require you to constantly change its style and it pretty much goes with every single outfit. It also is a perfect way to frame your face and bring out your features. For the most charming colored braided bob, use the all-new Darling Color braids. If you go for just one color, try adding a strand or two of a different color just to sass it up. For a royal or Egyptian inspired look, add gold beads at the tips of your braided bob style.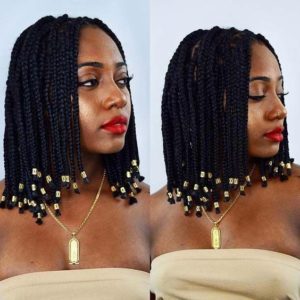 Accessorized Braided Bob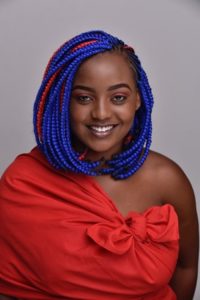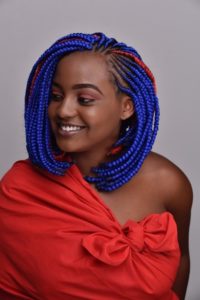 Braided Colored Bob With Darling Color Braids
The braided bob does not stop there. For the '90s inspired braided bob hairstyle (best hairstyle 2019), you can be edgy and opt for a fringe at the front and do not be afraid to put as many beads as you want.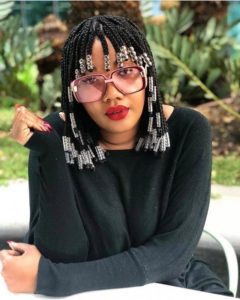 Braided and Beaded Bob with A Fringe
Afro Hairstyle
There is no better way to describe afros other than timeless. This is one style you can never go wrong with. We have seen so many women going back to their roots with round afros or tapered cuts. With the holiday season upon us, you might want to consider this look, especially for weddings, formal events or even for an afternoon, get together with family or friends. For the ladies who want a subtle afro, consider styling it as a bun. You can achieve this style with the all-new Darling Afro Diva Weave.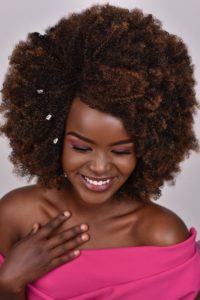 Accessorized Afro with Darling Afro Diva Weave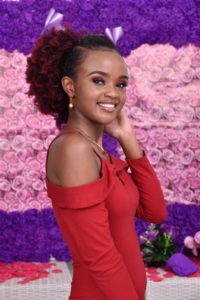 Darling Afro Diva Weave as An Extension
Wet and Curly Look
Curls! Curls! Curls! Now, this is the look that will have to you turning heads and this should top your must-have hairstyles this festival season. Curls lend you that dainty look that is a perfect complement to any outdoor event. They not only make you look approachable, but they also make you look very feminine, especially when paired with a flowing dress. You can achieve this using the all-new Darling Lulu Curls Crochet.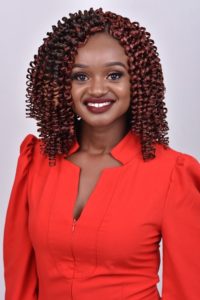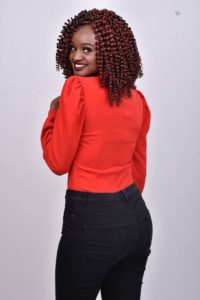 Curly look with Darling Lulu Curls Crochet
With all the parties you are yet to attend this season, do not be shy about going all out with your hair. Be it some color or curls, we bet you will be the hottest in the crowd with all the Darling Nywele Ya Season looks!