HOTTEST HAIR FOR THE HOLIDAY SEASON
The most wonderful time of the year is upon us. This the season for Christmas parties, family gatherings, weddings, birthdays, graduations, it truly is a party after party affair. A continuous extravaganza! The best part is that now with schools closing, and office parties coming up, you have the chance to change up your hair and rock whatever hairstyle you want. This is your time to stand out, look your best and have the most fun while at it and for that reason here are the best and hottest new hairstyles 2019 that you should consider trying out this holiday.
We have rounded up all the hottest hairstyles 2019 just for you, featuring our Nywele Ya Season looks! Now all you have to do is pick what you want to start with and dazzle your way down the Kenyan streets!
Color Braids
Can the holidays really be the holidays without a splash of color to bring in the festive mood? Presenting the all-new Darling Color Braids. With colors inspired by the entire color spectrum, they are playful and edgy, allowing you to step out of the norm and into the spotlight.  Darling Color braids have the ability to turn a simple everyday hairstyle to a photoshoot worthy look. If you are looking for a hairstyle to rock to all the events, you'll be attending this season, all you need is some Darling Color Braids and you will be noticed the minute you make your entrance.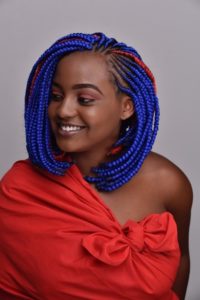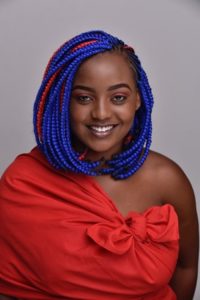 Classic Bob With Darling Color Braids
If you are into longer and more playful hairstyles, you can get creative with Darling Color Braids to bring out that playful unfinished braid look that is perfect for birthday parties, Christmas parties or a weekend out with your girls. To all the mums, this is also the perfect hairstyle for your princess, especially after rocking one constant look for most of the school year.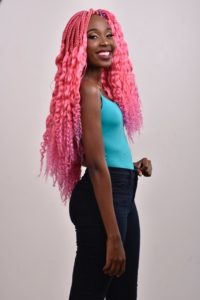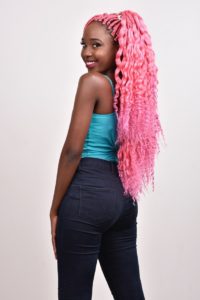 Unfinished Braids With Darling Color Braids
Afro Diva Weave
You can never go wrong with a natural look. Whether at your wedding or graduation, this is a timeless look that reflects the natural beauty in the African queen that is in all of us. This holiday season, you can achieve this look with the all-new and easy to wear Darling Afro Diva Weave.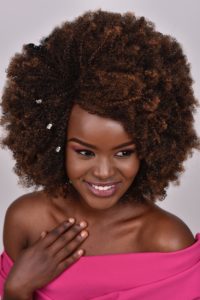 Accessorized Afro Look With Darling Afro Diva Weave
Depending on the occasion, you can easily rock different styles with Darling Afro Diva Weave. If you have been honored to be part of a wedding lineup for a memorable wedding look, simply wear Darling Afro Diva Weave as an extension and voila! A stunning look to grace the aisle with.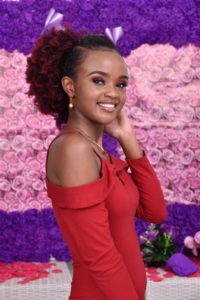 Bun Extension With Darling Afro Diva Weave
If you are scouring the internet for the perfect hairstyle to adorn on the day of your nuptials, worry no more! You can style your Darling Afro Dive Weave in a simple chic and elegant fashion that will have your groom staring in awe. You can style a side flipped top bun that brushes over your forehead, accessorize with some necklace pearls and a flower crown and you will have yourself a royal wedding look fit for an African queen.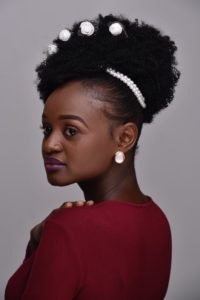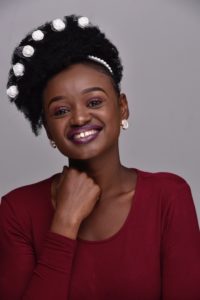 Accessorized Side Bun With Darling Afro Diva Weave
Kinky Long
They say when you have options you have power. Meet the all-new Darling Kinky Long (one of the hottest new hairstyles 2019 )that can be used in four different ways. You can use it as braids, twists, crochet or even as an extension. Darling Kinky Long also has natural texture making it look and feel like your natural African mane. The best part is that you can also use hot water to make it wavy or curly.
For the perfect graduation look, use Kinky long to achieve gorgeous twists then style a front side bun and finish off with a few accessories.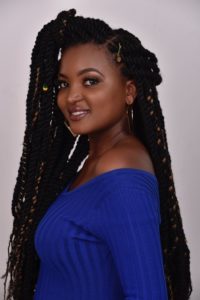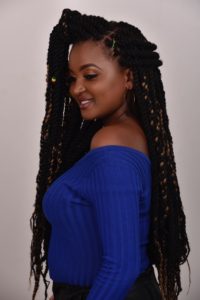 Kinky Twists With Darling Kinky Long
If you prefer the twisted look without having to spend long hours at the salon, Darling Kinky Long does the trick as you can have it crocheted instead.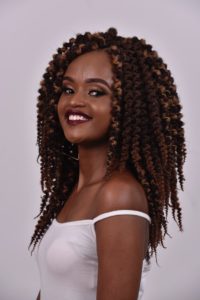 Crochet Twists With Darling Kinky Long
Are you walking down the aisle this season? Because Darling Kinky Long is here to turn you into the most stunning bride. Used as an extension, you can achieve the most sublime fuss-free look allowing you to enjoy every single second at your wedding. If you are going for a simple yet sophisticated look, go for the braided bun. However, if you want to go all out, then the accessorized mohawk front bun was meant just for you!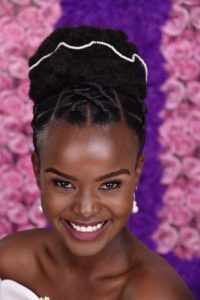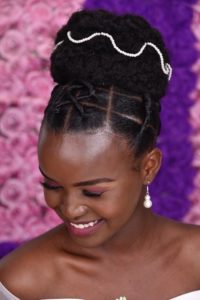 Braided Bun Updo With Darling Kinky Long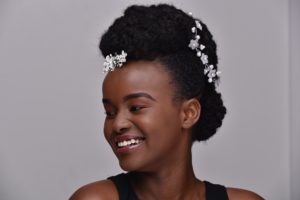 Accessorized Mohawk Front Bun With Darling Kinky Long
Accessorized Mohawk Front Bun With Darling Kinky Long
Pixie Star
If there is one thing to absolutely embrace during this Christmas season, its comfort. Especially when going to shagz. Yes! Some of our previous Nywele Ya Season looks allow you to abandon your inhibitions and go all out with your holiday hairstyles however, with family gatherings upcountry you sometimes want to go for a more laid-back look that's still stylish but subtly so. Meet the all-new Darling Pixie Star, that is simple yet sophisticated. With its long-lasting curls and great shine, you will easily be able to maintain it all shagz visit.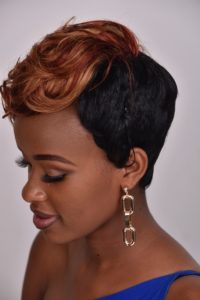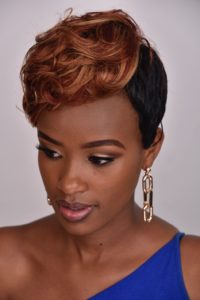 Darling Pixie Star
Lulu Curls
They say to always save the best for last. Ever wanted a hairstyle that goes well with everything you wear at any given occasion in this festive season? Meet Darling Lulu Curls Crochet. Her curls are as bouncy as they are long lasting, and quite easy for you to maintain. She is also very soft and light to wear, so say goodbye to the never-ending headaches that come with heavy hair.
Like we had mentioned, Lulu Curls has got you covered at all your parties and events this season. From your office party to your bridesmaid look you can trust Lulu Curls to always make you stand out from the crowd.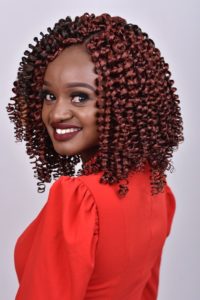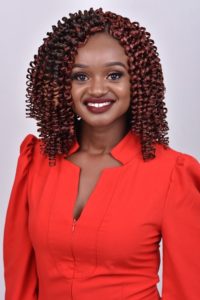 Darling Lulu Curls Crochet
Ladies this your season! Embrace it. Go all out and find your beautiful with all the new Nywele Ya Season Darling Looks!