Braids …But make it fashion. Introducing the Darling Supreme Collection. This masterpiece is just what you and your besties need this and every other season. We made this Supreme Collection for our supreme babes. 2 major reasons why you need to get your hands on this collection like yesterday:
Soft and light
Long-lasting curls
So what makes up this premium braids collection? Stay on so we can break it down for you below!
1. Deep Wave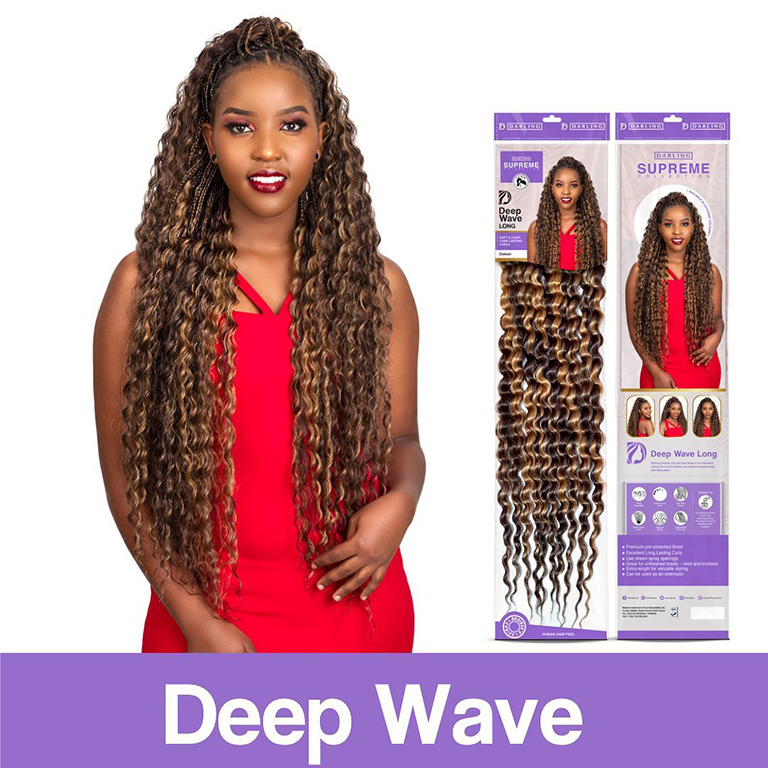 Dive into the deep with this super stylish premium crochet braid. Curls for days! All 20 inches of it. This premium braid is so versatile that you can also wear it 3 ways:
We at Darling can see the future and we can already tell that you will look like a bombshell!
Watch the installation process here as seen on content creator @stephanienganga . The final outcome was stunning. One more thing you need when wearing this braid…Bring out your inner fierce. You are supreme!
Here are some installation and maintenance tips to keep your Deep Wave style looking flawless!
Pro tip: During installation, apply hair food to the braid for easy separating and also use your hair food to maintain the curls and to give it some extra shine.
When going to bed, put your hair in a loose twist and tuck it under a satin bonnet/scarf to prevent any tangling.
Avoid contact with water and using sheen spray on the hair. This will prevent frizzing.
2. Asili Locs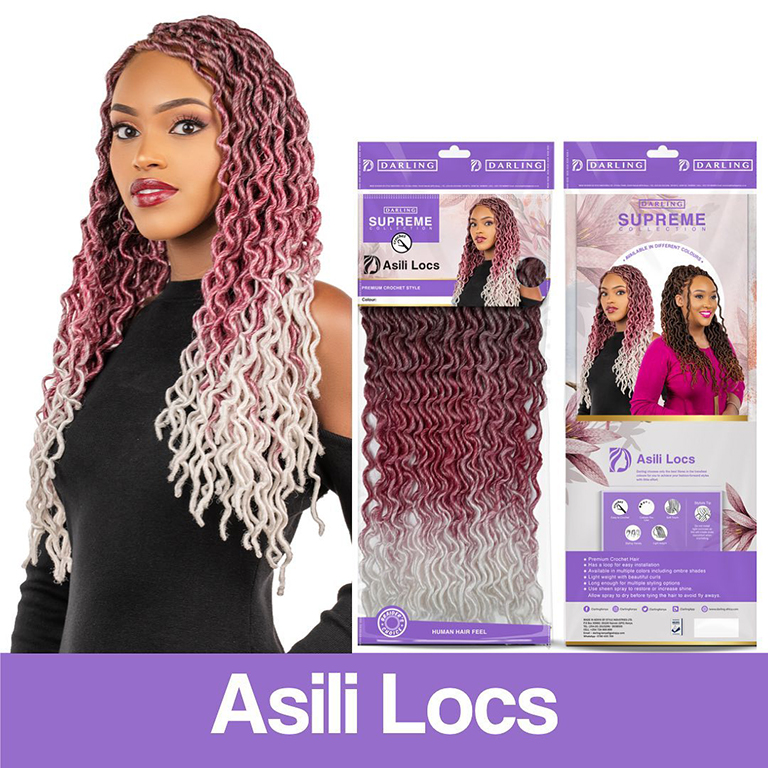 Introducing our premium crochet locs: Asili Locs ladies! Boho meets glam in this curly loc style.
Experience locs in all their glory. It comes with a loop for easy crochet installation and also comes in a wide range of colours, is super lightweight, making styling a breeze. We can't wait to see you express yourself in Asili Locs. We can't wait to see you reign supreme Darling!
Maintenance pro tip: Simply use some sheen spray on the braid to keep it in tip top shape. Also ensure you use a bonnet to cover your hair extensions at night. That's it! It is so low maintenance.
Watch how Content Creator @sandy.joan installed Asili Locs here. She nailed the look!
3. French Curl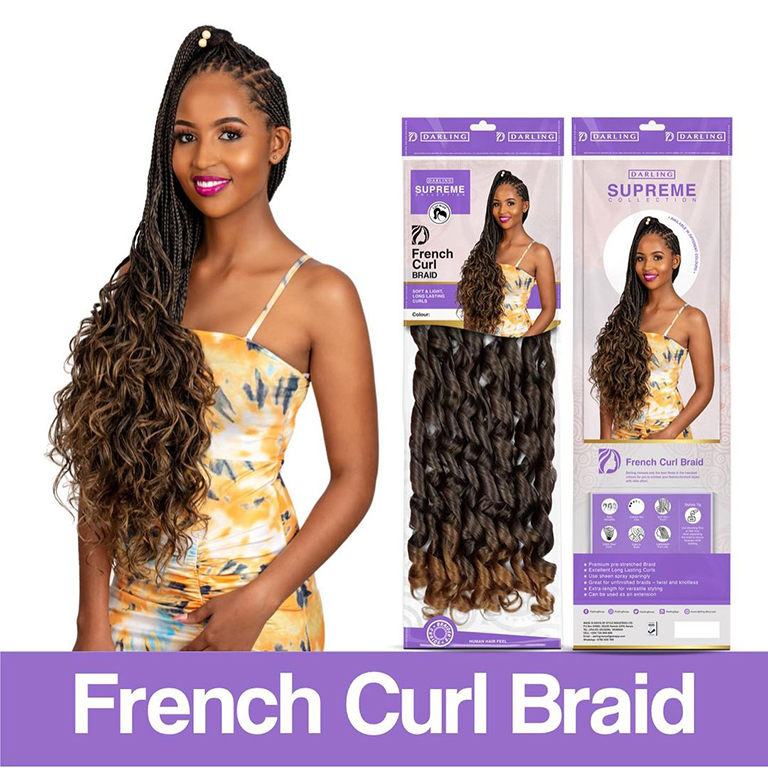 Calling all curly girls! This braid is for you. It's giving main character energy. We looked up ''supreme'' in the dictionary. This premium braid popped up.
Watch how Content Creator, Charlene, installed it from start to finish here. She created pristine knotless braids using only 2 packs. Gorgeous, don't you think?
Maintenance pro tip: Only apply some hair food to the curls to keep them looking beautiful and frizz free. That's it!
So, darling. Have you tried our Supreme Collection yet? If not, make your way to your nearest beauty store  to shop your Darling products. That, or you  can also shop online at beautyclick.co.ke! They will bring it right to you.
Once you get your hair done, show us. Don't forget to tag @darlingkenya for a repost on Instagram 💜 Use the hashtags  #DarlingKenya and #FindYourBeautiful so we can find you.