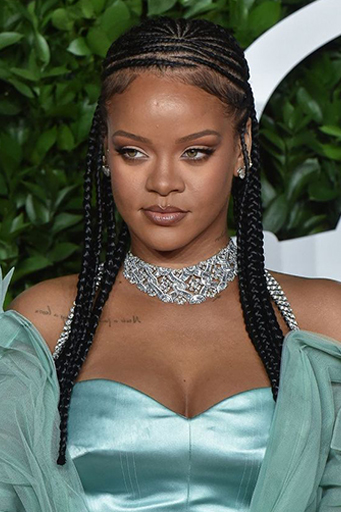 Rihanna or Riri is the hair chameleon who switches up her hair, with every new style looking even more outstanding than the last. Her red hair phase circa 2008 was epic. We miss that and we hope it comes back ASAP…See what we did there? Asap Rocky? …Never mind.
Rihanna is the queen of hair and here are our top picks and the braided looks we have loved over the years. We'll also show you how you can achieve these styles and which Darling hair you can use!
Criss-cross Cornrows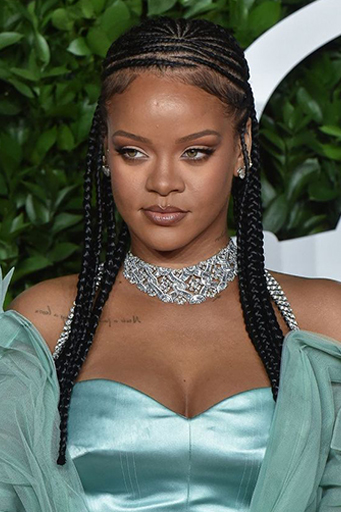 Courtesy pinterest.com
This pattern of cornrows on Riri is so beautiful and intricate. The cornrows run from the middle to the sides and cascade downwards into tree braids. Take this photo to your stylist for your next appointment and ask them to use Darling Abuja Braids! You can jazz it up even more with some cute hair accessories.
Loc'd And Loaded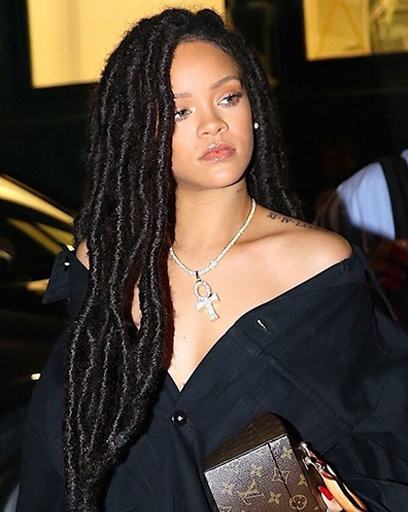 Source: pinterest.com
We can't get over these faux locs on Rihanna! So chunky and gorgeous. The sheer effortlessness in this photo! Use Darling Spring Twist Crochet just like the Content Creator @theunpop.__ did here: https://www.instagram.com/p/COkM5RHgR0Q/
A Stitch in Time: Stitch Braids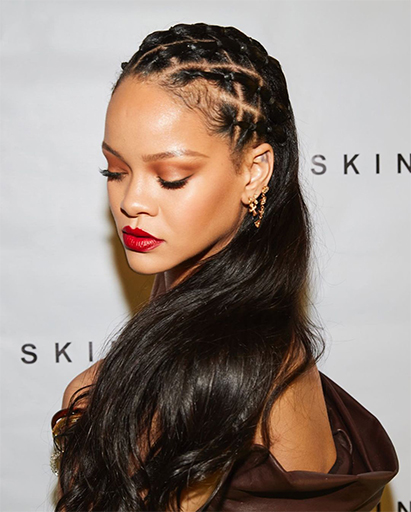 Courtesy Instagram @badgalriri
You've got to love Rihanna's rendition of the classic stitch lines. Braided at the front and then ending in open hair? We love it! Pick up a pack or 2 of Darling Abuja braids for the front part. Then you can install a pack of the Darling Body Wave at the back for volume.
Bomb Box Braids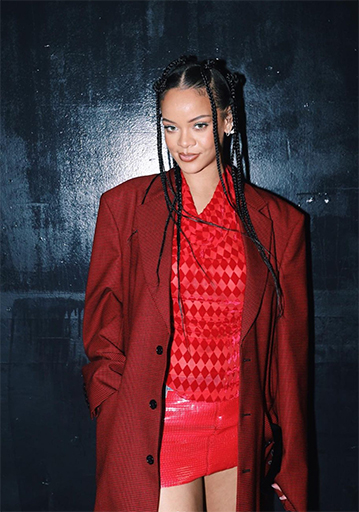 Source wonderlandmagazine.com
Try out sparse box braids just the way Rihanna did. Having less braids on your hair is not only hip and cool but it also feels light and gives you a sense of freedom. Your hairline will also thank you! Our choice for this is the oh-so-versatile Abuja Braid. Don't forget to lay your edges!
Nice and Knotless
Courtesy pinterest.com
We love a good knotless braid! Rihanna wears these chunky, knotless box braids beautifully. The length and copper colour is everything! You can guess by now which Darling braid we recommend for this…You guessed right! We recommend the Abuja braid of course. Experiment with colour number 33 or 350 to achieve this look. Colour 900 is also pretty close.
Which one of Rihanna's braided styles will you be trying?  We would love to see! Head on over to any beauty store near you to shop your Darling products. That, or you  can also shop online at beautyclick.co.ke! They will bring it right to you.
Once you get your hair done, show us. Don't forget to tag @darlingkenya for a repost on Instagram 💜 Use the hashtags  #DarlingKenya and #FindYourBeautiful so we can find you.