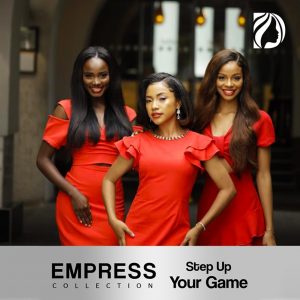 You've stepped up your game, and we bet you are now turning heads, looking gorgeous in your Empress collection weaves. Now, let's help keep your new hair looking fresh and fabulous every day. With the right care and maintenance, your new weave will not only serve you longer, but it will also keep looking great.
Here are some tips on how to achieve this.
Detangling
Use a detangler spray to keep your hair tangle-free. The new Empress Collection weaves come with a 60ml Darling weaves & wigs detangling spray.
When detangling, you should start by dividing your hair into small sections. Spray three to four pumps on each section, then use a wide-tooth comb or your fingers for Brazillian wave to gently comb through from the tips and slowly repeat as you work your way up to the weft.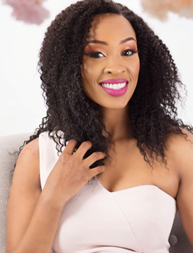 Right after, leave your weave to dry, and you will be good to go!
Washing
Ladies refresh your weave by washing it using quality products.
Start by brushing your weave gently with a soft comb. Wash gently using warm water, then shampoo and rinse. Without combing or squeezing it, apply conditioner and detangle it slowly and gently using a wide-tooth comb. Right after, rinse it with warm water, pat it with a towel then lay it to air dry.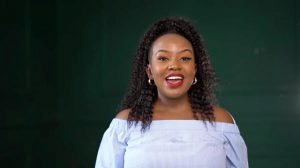 (*Craving Yellow video, press play)
Daily Maintenance
Here are a few simple tips to help you keep your hair looking fabulous every day:
To keep your long lustrous waves or bouncy curls, always finger comb and avoid using a brush.
To keep your straight weave looking neat, always use a soft-bristled brush to comb it.
Use the darling weave detangler your empress hair and avoid using creams, gels, lotions or petroleum-based products.
Yes, ladies! The new Empress Collection is heat safe. However, when styling using this method, ensure that you do not exceed 150 degrees. Avoid high heat tools, such as tongs or hot iron combs.
Lastly, your weave must remain loved, even as you sleep. The best way to do that is by using a silk bonnet to keep it moisturized and tangle-free. Avoid tight ties shush as elastic bands or absorbent hair scrunchies.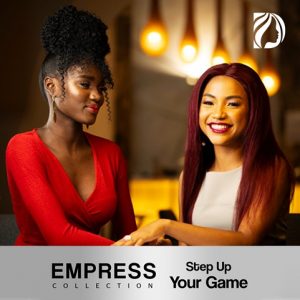 Step up your game and bring out the inner empress in you.