The holidays are here and for some of us, all roads are leading to the Coast! Whether you plan on lazing around by our very own Coastline or are planning on exploring the Coastline of another country, you will need beach hairstyles to compliment the vibe of it all. This is the moment to curate all the #flashbackfriday pictures you will need for the first half of 2020. We know you know what we're talking about. It's nothing to be ashamed about, do it proudly!
Now your chosen hairstyle is an extremely important factor of this endeavor; it needs to be both gloriously picture-perfect while also being an extremely manageable and effortless one that will not hinder your ambitions of partaking in any water-related activities. Trust us, you want to focus on having the best time and not worry about the wind messing up your side flip.
To aid in you living your best life, we have rounded up some of the best and most recommend beach hairstyles for this season.
Faux Locs
Not only are Faux Locs the perfect vibe for the beach, but they age so gracefully, meaning you can finally have an extended holiday without having to look for a local salon to get a re-touch. Faux locs can easily be styled and accessorized depending on your preference, and they are also light on your head. Ensure to always oil your scalp however, as this ensures that you are protected from the hot sun. You can achieve this style using Darling Rasta Locs Crochet or Darling Rasta Crochet.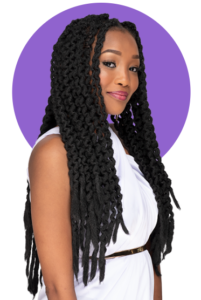 Darling Rasta Trend
Box Braids (perfect braid hairstyle)
You know what they say about the classics; they never go out of style. Box braids are one style that will never let you down no matter what. They are perfect beach hairstyles as they are not heavy, and neither will they give you a hard time to manage. Their simplicity and chicness are also supplemented by how easy they are to style and you can channel your inner Moana by accessorizing them with some pretty flower crowns that you can buy at House of Leather or even Dubois. If you happen to get some sand in them, all you need to do is a quick wash and oil of your scalp, and you're good to go for another round of beach volleyball! Achieve this look using Darling Elegant Braids or Darling Abuja Braids.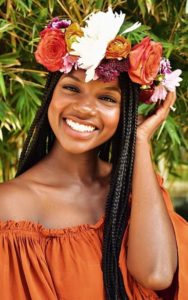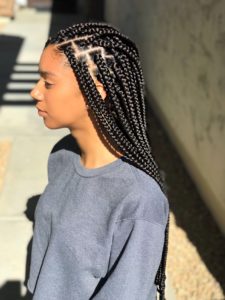 Box Braids With A Flower Crown/ Classic Box Braids
Kinky Twists (cute beach hair)
This is one of the easiest vacation hairstyles. The best thing about kinky twists is that they last longer and age better than the usual braid twists due to the nature of their texture that mimics natural African hair. To add a little more pizzazz to the look, you can pick and choose from the variety of colors that Kinky twists come in to achieve a more vibrant look. And since it's a trip to the Coast, you can drop in some shell-inspired accessories to fully blend into the region. You can achieve this using Darling Kinky Long Crochet.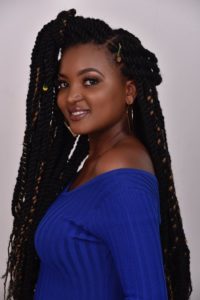 Darling Kinky Long Crochet
Classic Cornrows (long hairstyles)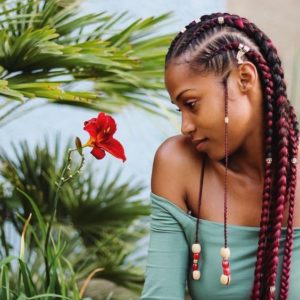 Accessorized Colored Cornrows
Just one word. Chic! This is the air you carry about when you have a classic cornrow do. Simple but still classy, this hairstyle lets you forget about the worry of changing up your styles as once it's done, you're good to go and can focus on having the time of your life without wondering if your hairstyle matches all your outfit changes.
To add some fun to it, you can play around with how the cornrows are done. For instance, you can have them plaited into an updo, or you can simply add a bit of color or even a few simple accessories. You can achieve this using Darling Elegant braids or Darling Abuja Braids.
Accessorized Cornrows Plaited To Form A Bun
With any of these hairstyles, you're ready to soak in the sun and dip your toes in the sand! Remember to always take care of your scalp by oiling it and drinking lots of water while down at the Coast!