The long wait is over, the long holidays are now upon us! And as is ritual, your daughter has a list of the kids holiday hairstyles 2019 that she would like to try out this long holiday.
What with the mundane hairstyle policies she's probably had to adhere to during the school term, a pop of colour here and curly hair there wouldn't hurt one bit! Here are some of kids holiday hairstyles 2019 looks she can rock the holidays with.
With the eye-catching bubble gum pink and hot new style of unfinished braids, we're not surprised that this look has been a winner with the crowds.
You can explore many other colours with this look, depending on what your little girl fancies.
If she's one to go for the curls, you can make them that much funkier by dipping the tips in hot water so as to achieve a fun playful look.
Don't forget to invest in a packet of colourful hairbands so as to have fun with different styles for all the different playgroups, birthday parties and Christmas parties you're sure to be attending this season!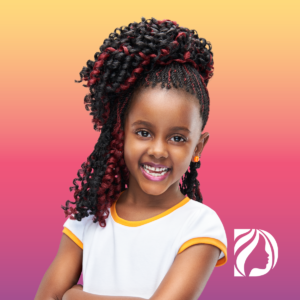 Darling Baju
Baju Baju! Darling Baju crochet, will make your little girl feel like the head of the curls squad. She will have a curly extravaganza atop her shoulders.
The lightness of the hair will also ensure that your daughter's delicate baby hairs remain intact so that when January hits and the mosodos come back, there's still a healthy hairline to fall back on.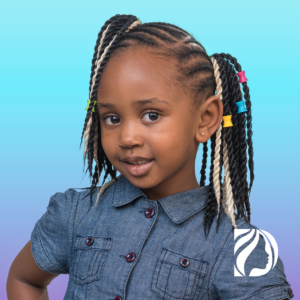 Darling Bebe Short
You know when you wake up in the morning, and suddenly your little princess decides that she cannot attend that birthday party if she doesn't have her hair in braids because all the other girls will be having their hair in braids?
Well, Darling Bebe short is coming to your rescue! With this extension, you can crochet your way out of a tantrum and manage to make your daughter feel like the little princess that she is.
On top of this, colourful accessories such as beads will go a really long way in tying this whole look together.
And when she decides she's no longer in the mood for that hair? Well, undoing them will be as painless as it was putting on.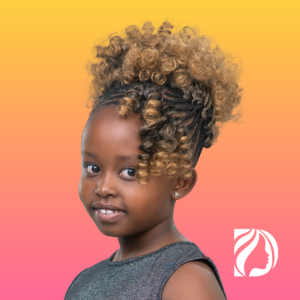 Darling Kimi Bounce
Just like Darling Baju crochet, Darling Kimi Bounce is a crochet extension that will put that bounce in your girl's step.
Its beautiful soft curls are wound closely together and can tumble in a beautiful spiral down the forehead or form a cute bush-like mosodo.
Furthermore, this look would make for a gorgeous flower-girl look in case your daughter is in a line-up this holiday season!
Can't you just see your baby stealing all the attention as the walks down the aisle?
Mimi Curl
We're all about making your life easier this holidays, and Darling Mimi Curl is no different!
This crochet is longer, with looser curls that spiral down its length making your daughter look like the Kenyan goldilocks, only with burgundy hair now instead of blonde.
You can achieve this hairstyle with just one pack and can experiment between different styles, from a high ponytail to cute pussycats!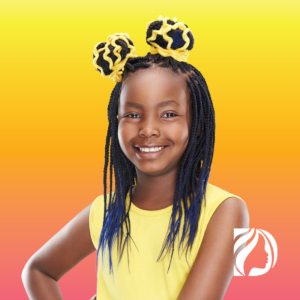 Darling Twinkle Braids (cute girls hairstyles)
If you're looking for a look that will make your girl twinkle like the little star she is, Darling Twinkle braids are the braids for you!
Our favourite feature about these braids is a different combination of hues one braid comes in.
From black and blue to a beautiful green mixed with black, and a plethora of other colours within the spectrum, we envision your child squealing with glee at all the possibilities out there for her to choose from.
What style do you think your baby is going to go? All the hairstyles here are now available in beauty retail shops.