Your graduation is one of your most memorable occasions in life.  As the auspicious day draws closer, you are probably poring through every site looking for the perfect location to celebrate, the perfect outfit, shoes and pretty much every little detail needed to make your special day a success. However, if there is one thing that you can rest easy knowing, it is that we have got your back when it comes to the perfect and the best graduation hairstyles.
Yes, the cap is a tradition and can sometimes feel like it is preventing you from being great, however, this can be an opportunity to get creative with your hairstyle. We have rounded up a few graduation-ready hairstyles that will have you looking trendy and classy on your big day.
Big and Curly
They say go big or go home. You worked hard and you deserve to look dashing on your special day so big hair with bouncy curls here we come! This style will have you your curls bouncing to the rhythm of your walk down the stage to collect your degree, oozing out confidence and boss girl vibes. No matter the size of your cap, these curls will stand out in all their glory. You can achieve this using Darling Lulu Curls Crochet.
Big and Curly hair with Darling Lulu Curls Crochet
Twists
In graduation season, this is one style that you can never go wrong with. Not only can you explore many different styles and hence have more flexibility with your graduation cap, but it is one classic style that you're sure to look stunning in. The best part is that it also does not take long to achieve. To add a little more flair to it, you can add a few strands in a different color, and bedazzle it by dropping a few hair accessories here and there. To achieve this, use Darling Kinky Long Crochet as a braid to create beautiful and natural-looking twists.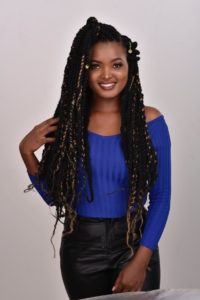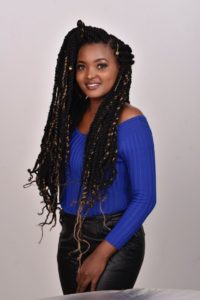 Kinky Long Twists with Darling Kinky Long Crochet
Box Braids and Side Parts
Box braids are like that friend that is dependable, fun and always has your back no matter what. They are perfect for a sassy graduation look. Since you will have your graduation cap on, a great way to ensure that you stand out with box braids is by doing a front part, which allows the hair to flow gracefully down your shoulders on each side. If you want a little more dazzle, a couple of accessories never hurt anybody!
Not really into accessories? Not to worry, you can make this style a little more fancy by playing around with a few cornrows mixed with box braids. You can achieve this style using Darling Abuja Long Braids.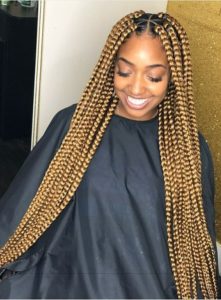 2
Side Part Box Braids and Side Part Cornrows and Box Braids
Buns
You know what they say about elegance; it is not about being noticed, but about being remembered. And if elegance is the topic, a sleek push back with a bun Is a great way to start. This style is simple and chic, which gives you the opportunity to dress up and adorn yourself in the most elegant jewelry, making it the perfect graduation style. You can achieve this hairstyle using Darling Afro Diva Weave as an extension or opt for a braided bun using Darling Kinky Long Crochet.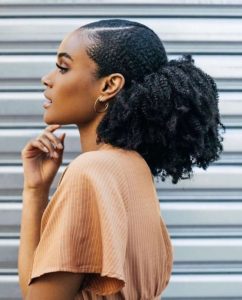 Afro Bun Hairstyle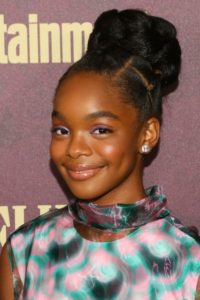 Braided Bun Hairstyle
Let us know what looks you have your eye on this graduation season in the comments below. You worked hard ladies! Now, this is your time to shine and rock with these beautiful and the best graduation hairstyles. Happy graduation!