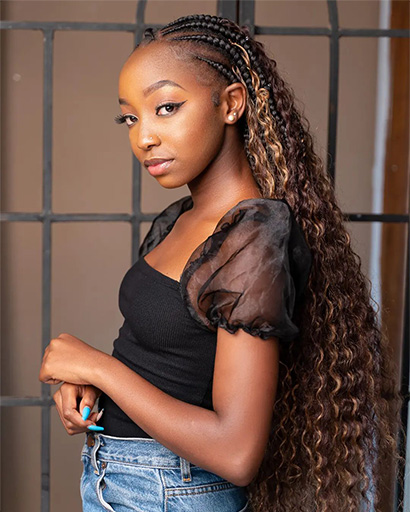 The girls are serving looks and we're here for it! The girls are making waves in Darling's Deep Wave. This stunning style elevates your look with 60-inches of deep, beautiful curls. This premium crochet braid from Darling's Supreme Collection has small curls making it perfect for unfinished braids styles! Check out how the Darling community used Deep Wave to conjure up some insta-worthy styles:
1. Stitch Braids + Deep Wave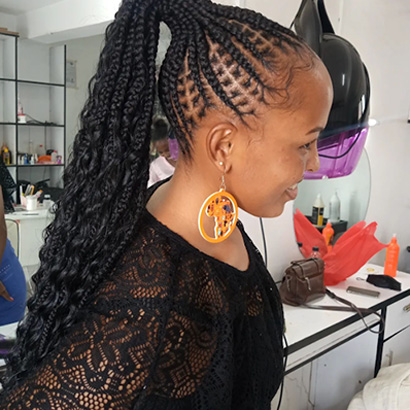 Instagram: ruai_ladies_beauty_center
A remix of the conventional use of Deep Wave involves incorporating Deep Wave crochet into your stitch lines. Check out this installation here: https://www.instagram.com/p/CZrP-ELoj4F/ Use Abuja braids to create stitch lines then crochet the Deep Wave to create a sassy ponytail! Pure perfection.
2. Cornrows + Deep Waves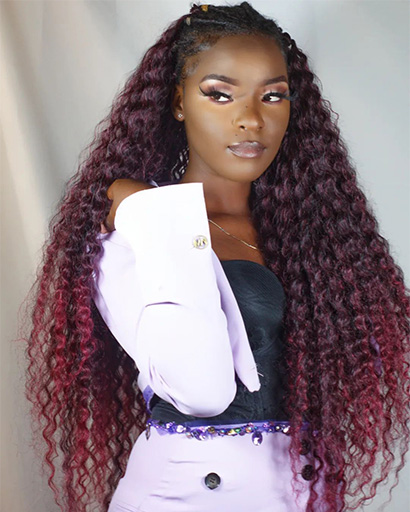 Instagram: @m.minaywa
Content creator @m.minaywa did a great job at combining cornrows and Deep Wave. She installed it on herself and absolutely nailed it! She created some cornrows at the front half and crocheted Deep Wave to the back half of her head. She used 2 packs of the Deep Wave in number 1/900.
3. Fulani style Deep Wave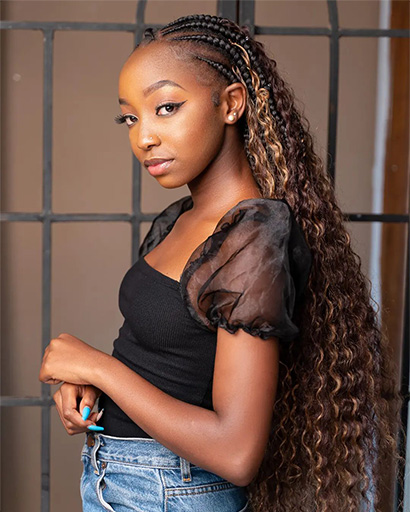 Instagram: charlenemich_
Fulani braids, but with a Deep Wave twist. This is definitely a thing! A thing that Content Creator charlenemich_ did. Watch her install video here to watch the gorgeous transformation from start to finish: https://www.instagram.com/p/CbaaXspIl2S/ They braided cornrows at the front, having them fall all the way to the back so that they mix with the Deep Wave Crochet. She added some cute accessories to complete the look. Voila! Just magic.
4. Sleek Front + Deep Wave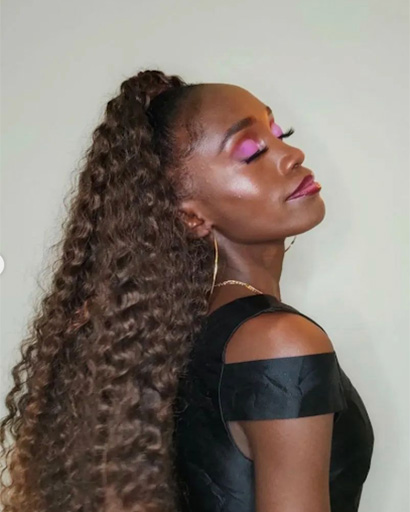 Instagram _nanalooks
When we said the girls are serving, we meant it! Content Creator _nanalooks skillfully installed Deep Wave in a half-up, half-down hairstyle. She slicked back the front half of her hair and crocheted Deep Wave to the back half. Watch the amazing tutorial here: ​​https://www.instagram.com/p/CbfIY9FIe6C/  She used colour 2/30 which really got her feeling confident and unstoppable! That's what we love to hear. We love that she found her beautiful.
Head on over to any beauty store near you to shop your Darling products. That, or you can also shop online at beautyclick.co.ke! They will bring it right to you.
Once you get your hair done, show us. Don't forget to tag @darlingkenya for a repost on Instagram 💜 Use the hashtags  #DarlingKenya and #FindYourBeautiful so we can find you.
Also Read:
All The Fabulous Ways To Wear Darling Deep Wave
Short weaves You Need To Try this Year
Normani's Hottest Styles And How To Achieve Them