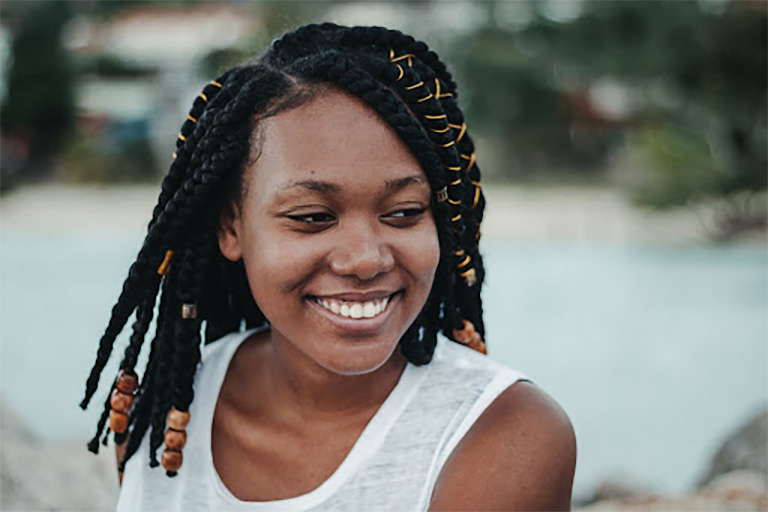 Darling! We love braids, weaves, wigs and all that jazz, Our protective styles not only transform us and make us look like the queens that we are. They also make life so easy for us because they protect our hair, giving it a chance to rest and grow. However, these are some things you should avoid doing, when wearing your wonderful protective styles. We'll break them down for you:
1. Do not leave it in too long
Do not leave your styles in for too long. And by too long we mean nothing more than 6 to 8 weeks. At 3 months you are really pushing it and your hair might be crying for help. Leaving them in too long will lead to massive buildup of product and dirt on your hair. This new growth will also apply pressure on your hair, leading to breakage.
2. Do not neglect it
Having a protective style doesn't mean you should neglect your hair underneath. You need to care for your scalp and your hair. Do this by massaging oils and hair food on to your scalp, to nourish and prevent dryness, for a thriving scalp! Also use some sheen spray occasionally on your protective style for a gorgeous shine and easy maintenance.
3. Do not rush when taking it down
Undoing protective styles? Do not rush and do not panic. The moment you rush when taking down your protective style, it's like it can sense your fear! It starts to knot and tangle. Tears galore. Sure, time is of the essence. However, rushing will not make things better. Be calm and patient. May the take-down process be in your favour!
4. Do not stress your hairline
Darling, your hairline is so precious. You really need to take care of it when wearing protective styles. What you need to section the same amount of hair in relation to the braid you want to install. Also, if your hairline is not doing well, avoid really heavy braids that will stress it. Also, sleep in satin bonnets or sleep on satin pillowcases to prevent friction and damage to your hairline.
You could try knotless braids, which are such a great invention and will greatly favour your hair! Good thing that Darling has amazing,lightweight styles for you to try. Get them from beautyclick.co.ke . You're welcome!
5. Do not have it installed too tight
One thing you should really avoid is installing a protective style too tight. This stresses your scalp, causing little swellings and sometimes headaches. Don't be shy to let your hair stylist know immediately you feel like the style feels too tight! This will save you tons of problems.
Head on over to any beauty store near you to shop your Darling products. That, or you  can also shop online at beautyclick.co.ke! They will bring it right to you.
Once you get your hair done, show us. Don't forget to tag @darlingkenya for a repost on Instagram 💜 Use the hashtags  #DarlingKenya and #FindYourBeautiful so we can find you.
Also Read:
All The Fabulous Ways To Wear Darling Deep Wave
Short weaves You Need To Try this Year
Normani's Hottest Styles And How To Achieve Them