As the mercury soars and the poolside action heats up, it's time to revisit your swimming braided styles. Regardless of whether you are rocking an awesome protective style or have your hair hanging loose down your shoulders, there's an awesome braided style (or three) to take your summer style up several notches. The best part? All of these styles will stay intact underwater, keep your hair frizz-free and only take a few minutes to perfect! You can also add dimension to these looks with versatile, easy-to-maintain extensions such as Darling's Expression Braids.
Image Courtesy: Elle
1. French Braids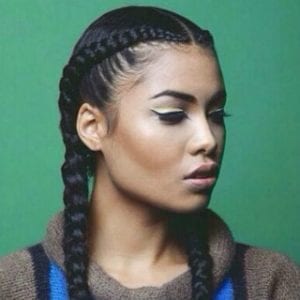 These popular schoolgirl-style braids are easy and flatter a variety of face shapes. Part your hair into two equal sections. Separate each section into three strands. Cross the outer right strand over the middle strand. Then, cross the outer left strand over the new middle strand. Keep bringing in the outer strands towards the middle, alternating between the right and left sides. To keep the braid close to your head, add loose hair from the scalp to each strand. Secure your braids with clear elastics. This style also works well with microbraids. You can either keep your braids near your ears for a more face-framing style or braid them down the back of your head.
2. Ghana Braids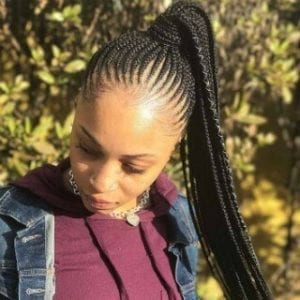 These braids give you all the convenience of traditional cornrows, but with an added element of drama. You either can choose to have your braids done professionally or do them yourself – just make sure to use a good hydrating hair cream on the roots and good quality weaving hair extensions such as Darling Super Soft Braids. You don't have to match the colour of your extensions with your natural hair colour; a bright colour adds that much more flair.
3. Braided Bun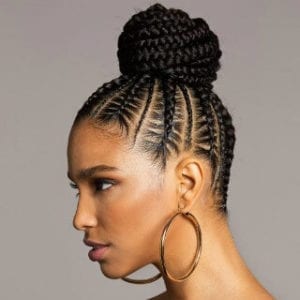 Couple your braided bun with cornrows this summer for a convenient style that also protects your heat from humidity. Gather your cornrows into a ponytail and secure with an elastic. Using a circular motion, wrap your braids into a tightly coiled bun. Tuck the ends into the bottom of the bun and secure with a bobby pin. Use a light weight hair extension like Darling Elegant to be able to rock the style with volume without having to worry about the weight.